After '2020 Caravan' Marches For The Border – Mexican Authorities Stand Up To Them And Deport 2,300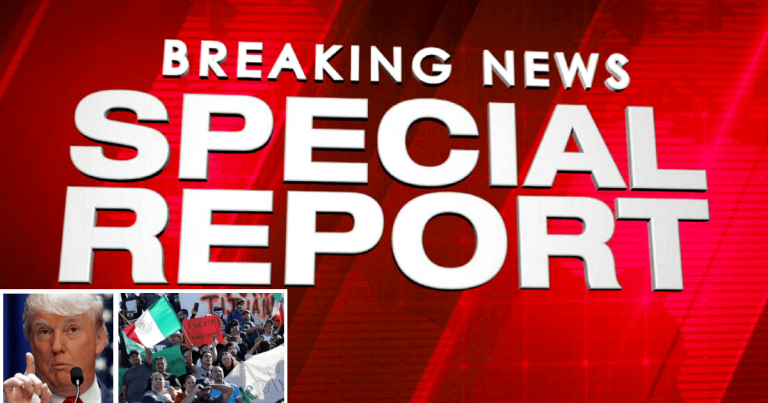 Americans watched in shock as thousands of people marched toward our border from South and Central America.
President Trump moved heaven and earth to end this caravan problem. But did you think it was over?
The administration is hard at work, but more keep coming. It seems those "immigration activists" who helped form these caravans are still busy.
A group of over 4,000 migrants was headed for the border from Honduras. But Trump recruited a powerful ally.
And they just did something Democrats probably thought they'd never live to see.
From Yahoo:
Mexican migration authorities said they have deported 2,300 Hondurans who illegally crossed over from Guatemala with a caravan heading to the United States…

The Central Americans entered Mexico last week from Guatemala with the so-called "2020 Caravan" with the intention of heading to the United States.
Now, that's something to celebrate! As over 4,000 migrants tried to cross Mexico into the United States, Mexican authorities stopped them in their tracks.
In fact, they deported more than half of the group—2,300—back to their home country. The others will most likely remain in Mexico to apply for asylum.
This is all thanks to Donald Trump. Because Congress blocked his continued efforts to improve immigration, he turned to our allies.
He forced an agreement with Mexico and other countries. They won't sit back and let migrants cross their lands to reach our border.
Mexico has stepped up in a big way. They have turned back many migrants. And those who enter must apply for asylum in Mexico, not the United States.
Some are even calling Mexico, "Trump's wall." That's better than nothing at all!
You have to wonder how Mexico is willing to do more to protect our border, than our own government.
On many occasions, Trump has tried to land a deal with Congress to fully fund the wall. So far, they refuse.
Perhaps these "leaders" are better off somewhere else. We deserve congresspeople who put our needs first.
SHARE to thank Trump and Mexico for keeping the border safe!
Source: Yahoo