Trump Sent Spinning by Major 2024 Announcement – Imminent Challenge Coming from Former Governor Nikki Haley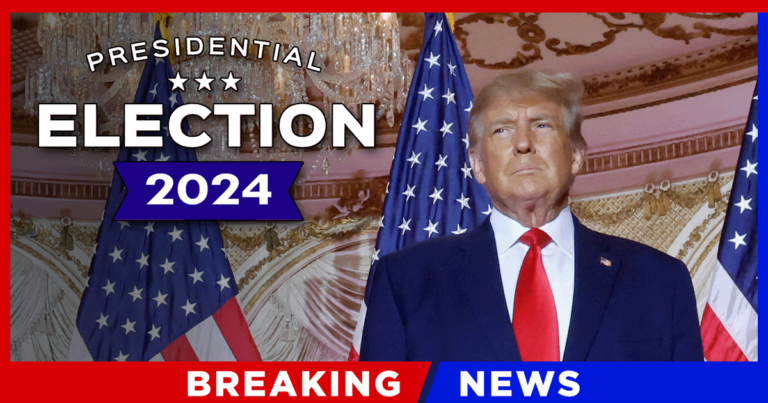 What's Happening:
As of this moment, Trump is the GOP 2024 primary frontrunner. But many have speculated on what might happen as the election heats up. Over the coming year, other candidates could gain momentum and steal Trump's crone.
All eyes have been on Ron DeSantis, who has yet to announce a 2024 run. But Trump seems to be worried about the Florida governor. Recently, the former president has posted numerous comments from followers of his social account, who have attacked DeSantis as a "globalist" and "fake conservative."
But it seems Trump has been looking in the wrong direction.
From The Post Millennial:
Former South Carolina Gov. Nikki Haley will formally announce her presidential campaign for the 2024 race, according to a new report. The announcement, set for February 15, will set up a showdown with her former boss from her time as UN ambassador, President Donald Trump…

"When people underestimate me, it's always fun. But I've never lost an election. And I'm not going to start now," Haley continued.
Huh. It seems Trump shouldn't have spent so much time bashing Ron DeSantis. Former UN ambassador and top Trump official, Nikki Haley, is going to announce a 2024 presidential run in a matter of days.
The news is all but confirmed. We are only waiting on the official announcement. Haley was formerly the governor of South Carolina. According to her own words, she has never lost an election. She wowed Americans during her time as UN ambassador. She held that corrupt organization's feet to the fire–and pulled America out of numerous financial obligations.
Haley is known for her toughness and no-nonsense leadership. She is like Trump, in that she isn't a pushover. While Trump has a strong following among conservatives, Haley clearly has advantages. She was a member of his first administration, scoring wins for the country.
Plus, she doesn't have the baggage Trump has, including Democrat-led witch hunts and endless accusations from the media. And it is very likely Haley will be able to conduct herself better on social media, unlike Trump who constantly starts unnecessary fights.
But how will Trump take this news? He's wasted so much time attacking DeSantis, but the man might not run. Will Trump take the low road and attack a former ally and official? Not to mention a respected Republican, wife, and mother?
Haley's entrance into the race might become a major problem for Trump. But whoever wins, at this point, is anyone's guess.
Key Takeaways:
News broke that former UN ambassador Nikki Haley is going to run for president.
She will make the official announcement on February 15th.
Haley formerly worked in the Trump administration and was governor of South Carolina.
Source: The Post Millennial