After 9th Circuit Goes After The Constitution – The Supreme Court Quickly Gets Served An Appeal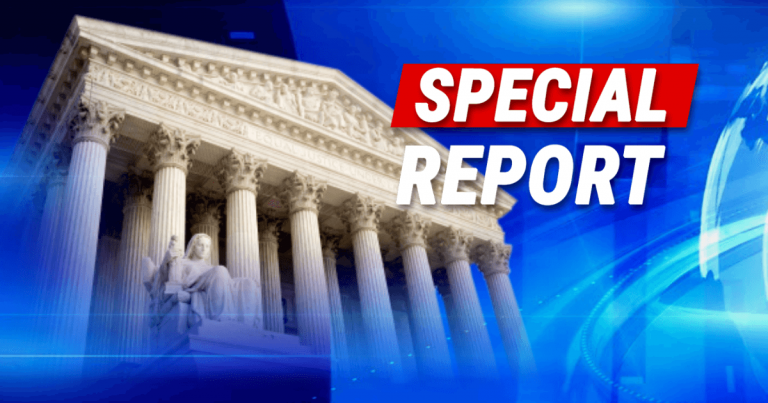 What's Happening:
The 9th Circuit Court of Appeals used to be reliably liberal. So much so, that Democrats often used it to force their agenda through.
But thanks to Donald Trump, many left-leaning judges were replaced by true constitutionalists.
That said, their decisions can still be hit-or-miss. And in one of their first big cases of the year, they made a troubling ruling over the Second Amendment.
From IJR:
A federal appeals court ruled Wednesday that carrying guns in public is not a constitutional right protected by the Second Amendment.

Wednesday's ruling by the 9th U.S. Circuit Court of Appeals in San Francisco reversed a prior decision that struck down a Hawaii firearm restriction as unconstitutional.
But that's not the end of the story. Because the Supreme Court is likely to get involved.
"The Ninth Circuit's opinion, which finds the Second Amendment right does not apply outside the home at all, contradicts the decisions of every federal circuit court in the country that has ruled on this issue," Beck said in an email to the outlet.

"We will be seeking Supreme Court review in order to overturn the Ninth Circuit's erroneous decision."
The 9th Circuit's ruling effectively says Americans can not only open carry their firearms, but it can be stretch to ban all forms of carrying outside the home.
States often pass laws that allow or ban various forms of firearm carrying. Some states let you open carry. Others let you conceal carry.
But all of this is based on the Second Amendment, which prevents the government from taking away our right to own firearms.
The liberal judges of this court seem to think that does not extend outside our home, which millions of Americans will think is ludicrous.
While the 9th Circuit has limited jurisdiction, expect Democrats to try to twist this ruling to extend to the entire country.
Those who filed the lawsuit vowed to take it to the Supreme Court, which will be forced to weigh in on the issue.
The ruling of the SCOTUS could determine various forms of carrying across the United States. They can uphold our rights or dash them in one case.
Key Takeaways:
The 9th Circuit Court ruled against open carry of firearms.
The decision seems to suggest all forms of carrying are unconstitutional.
The case might end up in the Supreme Court.
Source: IJR