Gov. Abbott Launches Election Day Investigation – The Largest County in Texas Accused of 'Improprieties'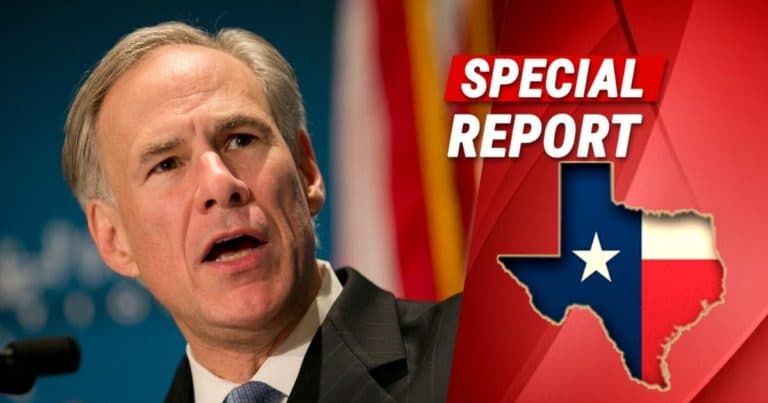 The midterm elections are almost over, and it appears Republicans will gain a slim majority in the House.
This isn't what the GOP wanted, though — pre-election polling had indicated a significant "red wave" that just didn't manifest.
But some are already questioning the numbers, and one Governor demands answers.
On Election Day, multiple polling places in the largest county in Texas didn't open.
There were 782 voting locations scattered around the county but due to "understaffing" and an apparent lack of paper, many didn't open on time.
A judge ordered voting hours to be extended to 8 p.m., but Gov. Greg Abbott isn't happy with the results.
That's why he thinks a full investigation is warranted, and a probe could begin soon. It may help to explain the opening-day mishap.
From Fox News:
Texas Gov. Greg Abbott called for an investigation into Harris County's elections after several polling places failed to open on time and ran out of paper ballots on Election Day last week.

'The allegations of election improprieties in our state's largest county may result from anything ranging from malfeasance to blatant criminal conduct,' Abbott said in a statement.
Gov. Abbott added that "integrity in the election process is essential" and the voters in Harris County deserve to know why this happened.
Harris County Elections Administrator Cliff Tatum has agreed to participate in the Texas Secretary of State's 2022 audit, and said his office is "committed to transparency."
As Tatum told Fox:
The office is currently reviewing issues and claims made about Election Day and will include these findings in a post-elections report to be shared promptly with the Harris County Elections Commission and the County Commissioner Court.
Gov. Abbott won a third term earlier this month and he remains very popular among plenty of right-wing citizens in the state.
Texas has also made strides to solidify election integrity in the past, as have other states in the wake of mail-in ballot controversy.
After the midterm elections wind up, it'll be interesting to see if other investigations come into play.
Key Takeaways:
Texas Gov. Greg Abbott wants an investigation into Election Day problems in Harris County.
Numerous polling locations failed to open on time due to understaffing and lack of paper.
There will be an audit on the issue, and the Harris County office is "committed to transparency."
Source: Fox News