After Biden's Border Spins Down The Toilet – Joe's Presidential Approval Rating Turns South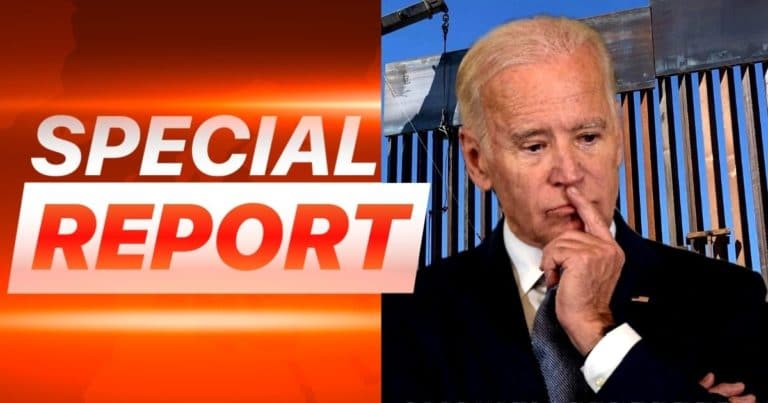 What's Happening:
Joe Biden might have thought he could distract Americans with stimulus payouts. But that hasn't worked.
Because of Biden's terrible decisions, our border is out of control. Thousands of migrant children are stuck in detention centers. Others are put up in hotels for $86 million from taxpayers, kept under bridges, or released into the country with no court dates.
Even the MSM is starting to discuss Biden's major failures. And now, the people are speaking up.
From Fox News:
Just a third of Americans say they approve of Biden's handling of the issue of immigration, with 53% saying they disapprove of his performance, an NPR/Marist poll said Tuesday.
And Rasmussen's daily poll just keeps sliding for Joe.
From Rasmussen Reports:
The Rasmussen Reports daily Presidential Tracking Poll, Sponsored by SLANTED from Sharyl Attkisson, for Wednesday shows that 48% of Likely U.S. Voters approve of President Biden's job performance. Fifty percent (50%) disapprove.
Ever since the border crisis blew up, Biden's approval has dropped.
According to a poll from the NPR (a left-leaning outlet), 53% of Americans disapprove of Biden's performance on the border. Only 1/3 actually think he knows what he's doing.
That poor score is echoed in Rasmussen's latest daily poll, with Biden's approval underwater at 48%.
We shouldn't be surprised at this news. Ever since Biden took office, his approval began to drag.
Whatever enthusiasm Americans had for Biden (did anyone have any?) started to fade as soon as he started killing jobs. On his first day, he canceled a pipeline project that took a decade to get off the ground.
And he banned oil drilling on federal land, killing some state's major job-provider.
It only got worse from there. Joe's promises for unity died when he ignored a divisive second impeachment and allowed Congress to ram a bloated spending bill through.
Now, Americans are watching as Biden sits back and lets migrants overrun the border. On top of that, those that are apprehended are treated to deplorable conditions.
Meanwhile, Biden refuses to explain his decisions, seemingly expecting the MSM to cover for him.
Is that what we expect from a president?
Key Takeaways:
Biden's approval has tanked in two major polls.
Only 1/3 think he is doing a good job handling the border.
Rasmussen gives Biden a daily approval of only 48%.
Source: Fox News, Rasmussen Reports