After Bud Light Refuses to Apologize – The Company Gets Nailed with Nightmare Karma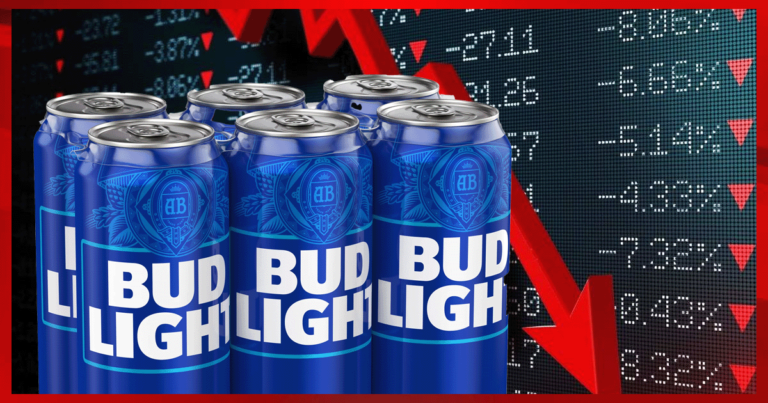 What's Happening:
You've heard all about the Bug Light boycott, by now. This drama has been going on since April of this year. Some experts thought it would have died down by now. But just as things appeared to calm, Bud Light or its parent company would come out and do something very stupid.
The CEO of Anheuser-Busch had several chances to make things right. All he had to do was apologize for ignoring the values of the company's core customers. Instead, he doubled and tripled down on the company's support for the gay and trans community. Not once did he voice support for Americans or traditional values. Now, Anheuser-Busch's stupidity is costing hundreds of Americans their jobs.
From Breitbart:
A glass bottling company has reportedly laid off over 600 employees in the wake of the fallout over Bud Light's partnership with transgender TikTok influencer Dylan Mulvaney…

The Ardagh Group, the glass bottling company that includes Anheuser-Busch as a partner, has laid off roughly 645 employees…

With Bud Light's huge drop in sales, last week, the plant's owner, the Ardagh group, announced it would be shutting down the factory in Mid-July, laying off close to 400 employees.
Because of massive declines in Bud Light sales, a company that contracted with Anheuser-Busch is losing money. Bud Light is making cuts to production because people have stopped buying the product.
So, The Ardagh Group, which made bottles for Bud Light, is closing two of its plants. That will result in the laying off of around 645 employees.
Before you think this is the fault of Americans boycotting Bud Light, keep one thing in mind. Anheuser-Busch could have ended this boycott in a day. All the company had to do was extend an apology to its customers and promise to no longer wade into political debates.
Instead, Anheuser-Busch ignored the controversy and tried to pander to its customers with insulting commercials and a camo bottle. The CEO apparently thought Americans were stupid and easily manipulated.
These layoffs could have been avoided, had Anheuser-Busch done the right thing. Instead, the CEO twice spoke about the company's support for the LGBT and said nothing about traditional Americans and their values.
It's pretty clear who Anheuser-Busch really cares about. So, why should Americans continue to throw their money at this woke corporation?
Key Takeaways:
A glass company that made Bud Light bottles is closing two plants.
The Ardagh Group will lay off over 600 employees, as Bud Light sales decline.
Parent company Anheuser-Busch has refused to apologize, despite numerous opportunities to do so.
Source: Breitbart