Days After Lauren Boebert Stumbles in Midterm Race – Polls Now Show the Conservative Taking Her First Lead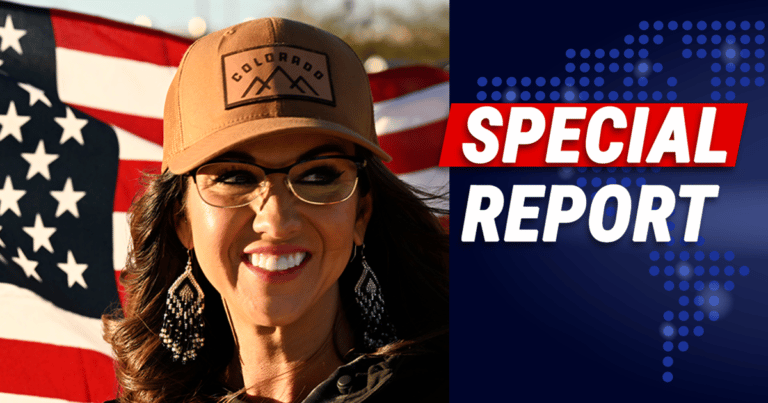 What's Happening:
Most of the 2022 Midterm races have been decided. But several key races, which could determine Senate and House majorities, are still being tallied. Yes, many are wondering why it's taking some states so long to process these ballots when larger states got it done in hours.
Regardless, Americans are waiting for these results. Republican Lauren Boebert won an upset victory in 2020, becoming a first-term congresswoman. She fought a tough re-election bid against Democrat Adam Frisch. As the vote counts are trickling in, she is finally in the lead.
From CBS News:
For the first time since election night, incumbent Rep. Lauren Boebert, a Republican who represents Colorado's 3rd Congressional District, has a lead over over Democratic challenger Adam Frisch.

On Thursday morning the latest ballot count in the tight race shows an almost a 400 vote lead for Boebert over Frisch.

CBS News was projecting as of 10:40 a.m. that Boebert had 50.1% of the votes compared to Frisch, who had 49.9% of the Colorado U.S. House District 3 race.
As of this writing, Boebert had 50.1% of the vote, with a lead of about 400 votes. This is one of the tightest races we've seen this year and it isn't over.
Boebert made waves in her first term in the House. She fought rules imposed by Democrats that banned concealed carry for House members. Boebert defied Pelosi's strict rules, winning a victory for conservative Congress members.
She is a strong conservative. Her vote will be absolutely vital for a Republican majority, which hopes to retake the House next year. If she can hold this lead, she will secure her re-election and seat in Congress.
Democrats have tried to make the 2022 Midterms out to be a "win" for their party. But despite the lack of a "red wave," Democrats are on the losing side of this election cycle. They are sure to lose the House and perhaps the Senate.
They lost key races at the state level, including critical governor seats they spent millions on winning. Joe Biden's agenda is sure to stall for good, even if he pretends he's running in 2024. But Boebert's seat is necessary to ensure as large a Republican majority as possible.
We'll see what happens next.
Key Takeaways:
Lauren Boebert took the lead in her re-election race this morning.
She is leading her Democrat challenger, 50.1% to 49.9%.
Republicans are sure to secure the majority in the House.
Source: CBS News