After Nasty Rumor About DeSantis Spreads – Tucker Carlson Quickly Sets the Record Straight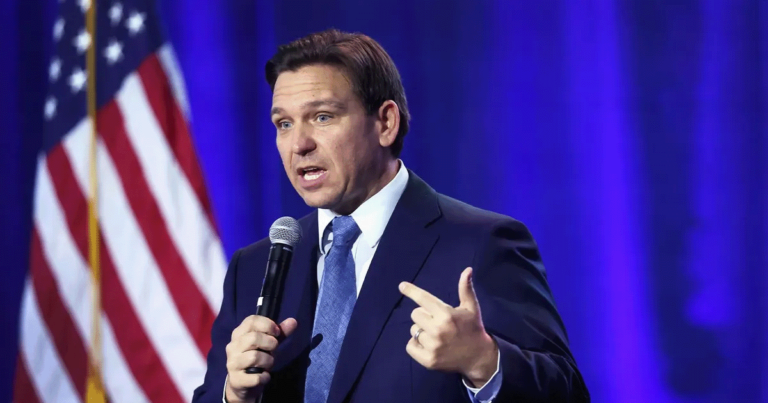 What's Happening:
Media personality Tucker Carlson took a bite out of fake news after an author made fictitious claims about Florida Gov. Ron DeSantis (R). DeSantis has been heavily criticized by all factions of mainstream media with scorn that borders on insanity.
Another false attack against DeSantis came from author Michael Wolff who is considered so sketchy that even liberal journalists warned about his latest book, "The Fall: The End of Fox News and the Murdoch Dynasty." The title itself should raise alarms as Fox dominates the media spectrum and the Murdoch "dynasty" is alive and well.
In the book, Wolff claims that DeSantis was visiting Carlson at his home when DeSantis "pushed the dog under the table." Wolff questioned the action as if DeSantis had kicked the dog.
Wolff didn't stop there. He also said that Susie Carlson "did not ever want to be anywhere near anybody like that ever again," and that her husband, Tucker, agreed. Wolff also claimed that "DeSantis, in Carlson's view, was a 'fascist.'"
Tucker Carlson cleared the air this week and made it clear that what Wolff wrote was more like the boy crying "wolf."
From a statement to The Daily Wire:
"It's totally made up. Ridiculous actually," Carlson said. "This is absurd. He never touched my dog, obviously."
DeSantis' presidential campaign also barked back at Wolff's story, referring to it as "absurd and false." This is a typical action by radical writers who appear more inclined to make up stories to make a sale instead of telling the truth.
Wolff is so disrespected among authors and journalists that liberal media outlet CNN wrote a report this week urging people to be cautious about relying on the author's words. They described Wolff's works of the past as having a "history of printing claims that end up being strongly disputed by the subjects themselves." CNN pointed out that one of Wolff's bestselling books even contained factual errors.
Key Takeaways:
Tucker Carlson clears the air over an author's story.
Liberal author claims Ron DeSantis kicked Tucker's dog.
It turns out the author has a history of factual errors.
Source: The Daily Wire