After Trump's Makes Peace Deals In Middle East – Joe Biden Plans To Push The Reset Button With Palestine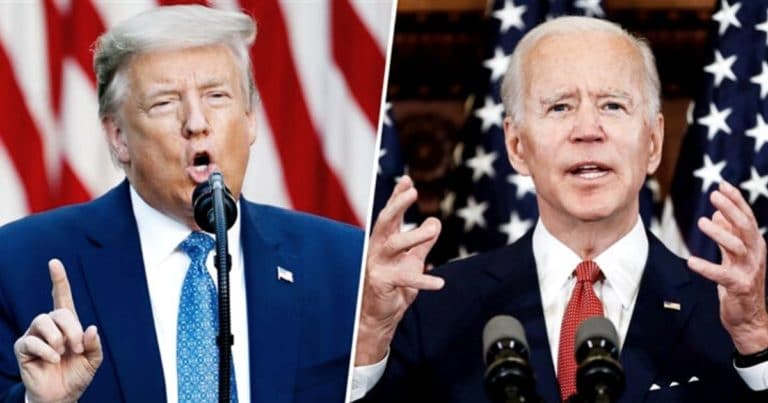 What's Happening:
Unlike nearly every other president before him, Trump actually made progress in the Middle East.
Instead of dropping bombs, he secured several historic agreements between Israel and Arab neighbors.
One of the biggest questions about the Biden administration is how Joe will continue that progress.
We know Biden is no master negotiator, with a history of supporting overseas conflicts.
But will he learn from Trump and seek peace in the Middle East? Doesn't look like it.
From Breitbart:
The Biden administration is planning a "reset" with the Palestinians…

The memo, which was given to Secretary of State Antony Blinken earlier this month, would form the basis for rolling back parts of Trump's policies, two sources familiar with the matter said.

Drafted by Deputy Assistant Secretary for Israeli and Palestinian Affairs Hady Amr, the plan includes a $15 million aid package in COVID-related humanitarian aid for the Palestinians and supports a return to the two-state solution.
Where Trump held the enemies of Israel accountable for their crimes, Biden wants to reward them with millions of dollars.
Biden plans to "rollback" some of Trump's measures that put pressure on the Palestinian Authority, a group that is openly hostile toward our ally Israel.
Much like his stance with Iran, Biden appears dead set on just doing the opposite of what Trump did.
Where Trump rewarded peace and stability, Biden is rewarding conflict, hate, and terrorism.
Biden previously snubbed Israel, by refusing to speak with the prime minister after his Inauguration. Later, Harris spoke with the world leader, not Joe Biden.
Now it seems Biden is making things even worse by promising aid to a group known for bus bombings and acts of aggression.
We hear that word "reset" a lot, these days. It always comes from globalists who want to return to a time before Trump's America First exceptionalism.
I guess for Biden, "reset" means to stop making good ideas—and ruining things that were working just fine.
He did it at the border. He's doing it with Iran. And now, he'll do it for the Palestinian Authority.
Key Takeaways:
Joe Biden plans on rolling back policies Trump established in the Middle East.
Biden plans to give Israel's closest enemy, the PA, millions of dollars in aid.
The administration appears to be rewarding those who threaten peace in the ME.
Source: Breitbart