AG 'Bulldog' Barr Is On The Hunt – The CEO's of Apple, Facebook, Amazon, And Google Will Testify Before The House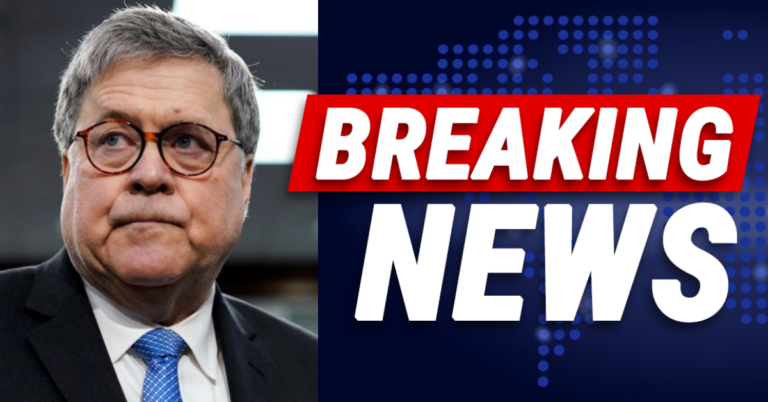 What's Happening:
Recently, Attorney General Bill Barr discussed his concerns over how powerful big tech companies are becoming. He had promised that there would be actions from the Justice Department over how these companies may or may not be violating antitrust laws.
This comes at a time when numerous critics have called out big social media networks like Google and Twitter over their apparent attempts to censor or silence political speech on their platforms.
President Trump himself has criticized companies that appear to be blocking or banning conservatives from sharing their views on their platforms. The president signed an executive order directing federal agencies to investigate such violations.
Now, the House Judiciary Committee is calling in four CEOs of major tech companies:
The chief executives of the four U.S. tech giants — Amazon.com, Facebook, Alphabet's Google and Apple — will testify before the U.S. Congress in late July as part of an ongoing antitrust probe into the companies, according to two sources familiar with the matter.

Amazon's Jeff Bezos, Facebook's Mark Zuckerberg, Sundar Pichai of Google and Apple's Tim Cook will appear as part of the probe by the House of Representatives Judiciary Committee's antitrust panel, the sources said.
The House Judiciary Committee is leading an investigation into possible antitrust violations by some of the world's largest tech companies. They are expected to submit their findings to Barr's Justice Department in the coming weeks.
What they uncover during this hearing will no doubt influence Barr's investigation, which has been going on since last Summer.
Barr has accused these tech giants of becoming influential and successful by providing an "open" platform for everyone. But after they achieved dominance in their markets, Barr says they started "censoring views" of those with whom they disagreed.
The sentiment is common among conservatives and Trump supporters, who fled from major social media sites to alternative platforms.
The inclusion Amazon and tech company Apple suggests the probe goes beyond merely social media. As the world's largest retailer (and distributor of books), Amazon might be under scrutiny over possible allegations that they censor content on their marketplace.
As the leading smartphone maker, Apple controls the kind of content its users see, due to which apps (including news and social media apps) it allows on its app store.
It's likely the House committee will question the CEOs of these companies on the practices they implement on regulating content on their websites. More and more it appears social networks want to decide what users can put on their platforms.
If that is the case, as Trump and others suggest, they might lose their Section 230 immunity, making them vulnerable to user lawsuits.
Those implications will also impact a company like Amazon, which uses apps, social platforms, and other avenues to promote their goods and services.
Key Takeaways:
Four CEOs of top tech companies will testify before the House Judiciary Committee.
The committee is conducting its own investigation over antitrust concerns among tech giants.
They will hand over their findings to AG Barr, whose agency is conducting their own probe.
Source: Reuters