Donald Saws Top Washington Agency In Half, Hands Out 6,000 Pink Slips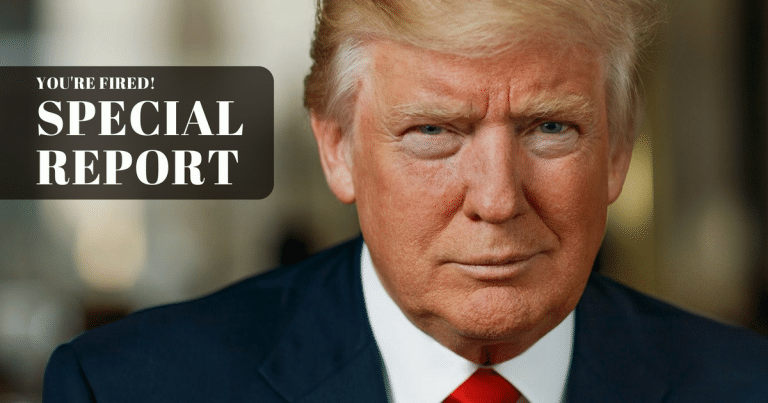 Are you tired of winning yet? I didn't think so. We have more reason for you to be thankful Donald Trump is president.
Since entering office, Trump has worked to reduce the size of government. He passed an executive order that slashed regulation. That not only limited the power of government, but enabled companies to make more money.
He's also left positions throughout government open. A brilliant move to keep government small and under control. Now we've received word that an agency known for bloat and overreach is getting the axe in a big way.
From Daily Caller:
Due to a series of buyouts and retirements, the Environmental Protection Agency (EPA) could cut its workforce by half by the end of President Donald Trump's first term in office, The Washington Examiner reports.
Several agencies in the Trump administration are focused on a leaner workforce and cutting spending. The EPA is leading the pack. It is on track to reduce the size of the agency anywhere from 25 to 47 percent…
At the start of 2018, EPA employed 14,162 workers. Through Pruitt's series of buyouts and generous retirement packages, as well as normal retirements, up to 47 percent of employees will leave the agency in the next five years…
If the EPA remains on its current course, agency could employ less than 8,000 people in the next few years. It would be the leanest workforce the agency has seen since 1972, two years after it was created.
This is a very good thing. When you think of wasteful, government agencies, the EPA is the worst. They suck up taxpayer dollars, giving very little in return. Under President Obama, they were virtually unchecked. They were able to regulate and control private businesses, without approval from Congress or the rest of government.
The EPA basically could do whatever it wanted. It abused environmental laws to pass strict limits on private businesses and privately owned land. Meanwhile, departments within the agency wasted money–even poisoning bodies of water.
If there was ever an agency that needed to be slashed, it's the EPA. Under President Trump, it will be held accountable for the first time in years. The EPA can then actually do the job of protecting Americans. Instead of pushing liberal hysteria.
Make no mistake: liberals will freak out about this. They will say President Trump is destroying the planet by reducing the EPA. But that's the kind of unintelligent, emotional response the left has been using for too long.
That's why they keep losing.
Source: Daily Caller