19 State AGs Demand Supreme Court Stop Biden – They Accuse Joe's New Immigration Rule of Causing "Irreparable Harm"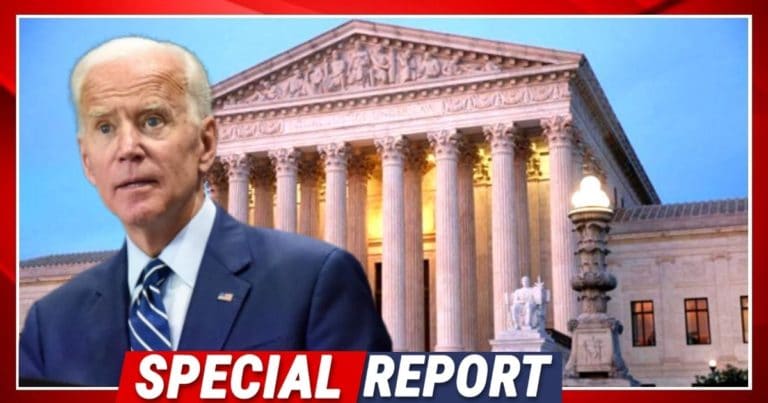 What's Happening:
Ever since Biden took over, Americans have had to fight for their rights. And that fight is being led by many red states.
Numerous state AGs have launched lawsuits to push back against Biden's radical agenda. And now, 19 of them are taking one major issue all the way to the Supreme Court.
From NTD:
Nineteen attorneys general, led by Arizona AG Mark Brnovich, filed an amicus brief with the U.S. Supreme Court in a case the Biden administration is fighting after a federal judge in Texas ruled against it last month.

Texas and Louisiana sued over a Department of Homeland Security directive altering deportation policy.
States won a victory recently when a federal judge blocked DHS Chief Mayorkas' attempt to alter deportation policy.
Of course, the Biden administration is pushing back, demanding these major changes go through.
So, 19 state attorneys general filed an amicus brief with the highest court of the land, defending their opposition to Mayorkas' agenda.
Mayorkas changes dictate that just because a person is a "removable noncitizen" does not mean they can be deported.
He claimed that simply being in the country illegally is not enough grounds to deport someone.
What is? Well, that he made incredibly vague.
You can see what he was trying to do. Mayorkas was essentially preventing the government from deporting people who illegally entered the country.
That's the main reason people are deported. In fact, the only real reason most migrants should be deported.
But clearly, Biden's DHS is pushing a radical, open border policy where nearly anyone can come into the country—and get to stay.
If this change stands, then migrants don't even need to claim asylum. If they jump the border and are caught, nobody has the power to remove them.
How long before we cease to be a country if such an idiotic policy stands?
Biden is literally trying to erase our border, so as many outsiders can come in as possible.
But it could be the Supreme Court's job to end this insane policy, saving our nation once again.
Key Takeaways:
Nineteen state AGs are taking the DHS to the Supreme Court.
Biden's DHS is trying to outlaw deportations of removable noncitizens.
The radical policy change would make it essentially illegal to deport border jumpers.
Source: NTD