Alabama Republicans Grow Tired Of Ilhan Omar – Pass Resolution Calling For Her To Be Removed From Congress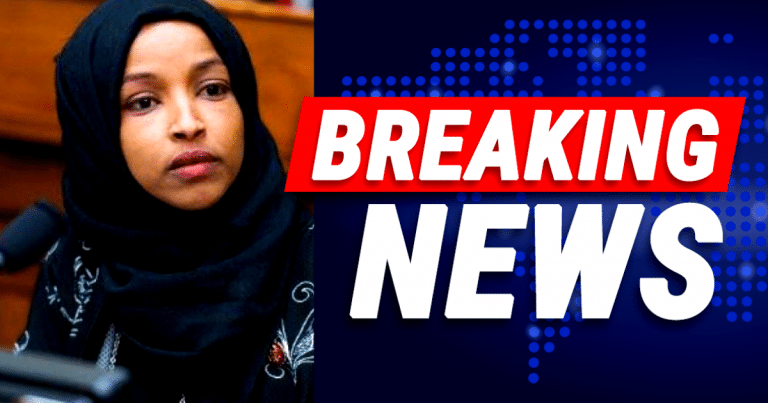 It's no secret that Minnesota congresswoman Ilhan Omar has not done a great job on Capitol Hill.
As a member of AOC's infamous "squad," Omar has a reputation for backing anti-Israel groups and agendas.
She tried, along with Rashida Tlaib, to push for a law that would allow American companies with US Federal contracts to boycott Israel.
Recently, we reported on how leaders are calling for an investigation into possible perjury by Omar over her divorce.
Even Democrats have been forced to distance themselves from this woman, over her views and stances.
Now, a group of Alabama Republicans is going all out to ensure Omar's days in D.C. are numbered.
From The Hill:
Alabama's Republican Party is urging the state's congressional delegation to begin the process of expelling freshman Rep. Ilhan Omar (D-Minn.) from Congress…

The resolution calls on Alabama's congressional delegation to "proceed with the expulsion process in accordance to Article 1, Section 5 of the U.S. Constitution."
Woah. This group of Republicans is petitioning Congress to move forward with a process to remove Omar from government for good.
This is huge!
They cite her infamous statement dismissing 9/11, calling it "some people did something."
Omar and her allies were blocked from entering Israel over their agenda to hurt the country.
You have to wonder what Minnesota residents are thinking right about now. Perhaps they elected Omar so they could feel proud about voting for a Muslim Somali woman into power.
Democrats do love identity politics. But it seems to me that Omar has done nothing to help the people of Minnesota. In fact, she's embarrassed them and the rest of the country over her antics.
Why is it taking the Alabama Republican Party to do what the rest of Congress should have months ago?
There are serious concerns. When you have to worry what a congresswoman thinks about America, you're in a really bad place.
The real question is if this move will work. I guess we have to wait and see.
SHARE if you want Omar out of Congress immediately.
Source: The Hill