Trump Fulfills 'America First' Promise, Sends Chilling Warning To China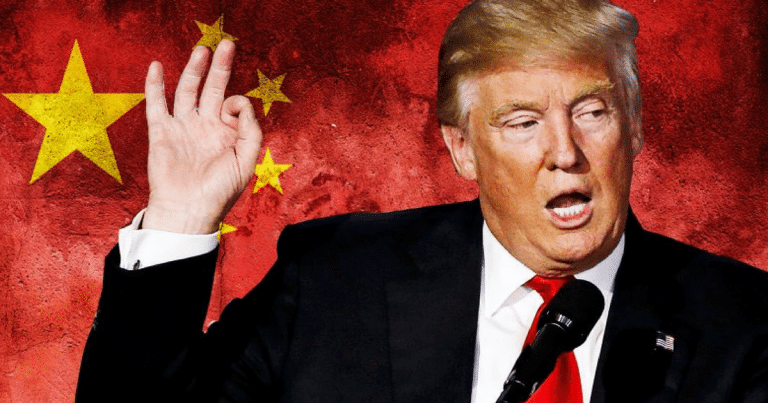 During his campaign, Donald Trump promised to put America first. That means many things to many people.
Perhaps the most potent is his promise to restore the American economy.
One of the moves that got him elected was his insistence that not only would the economy improve upon his election, but that American companies and other companies across the world would invest their business capital in the United States. And boy, was he right!
And he continues to make good on his word to put Americans, the American economy, and American companies first. Using a specific—yet often ignored—law, he is slamming companies who dump their cheap goods into the United States.
From Wall Street Journal:
President Donald Trump slapped steep tariffs on imports of solar panels and washing machines, kicking off his second year in office by showing he is ready to start implementing his long-promised "America First" trade policy…
The tariffs are aimed mainly at Asian manufacturers—Chinese makers of solar panels and South Korean producers of washing machines. But the administration announced few exceptions for any countries, indicating a willingness to impose comprehensive new protective policies for U.S. companies against global competition. The new curbs also would affect trading partners from Mexico and Canada to Europe
"The president's action makes clear again that the Trump administration will always defend American workers, farmers, ranchers, and businesses," U.S. Trade Representative Robert Lighthizer said in a statement…
The actions drew criticism from free-market economists warning of new costs to consumers and the dangers of trade wars. But it drew praise from some Democrats normally critical of the president, showing the potential of the new Trump trade policy to scramble the political landscape this year.
The fact is, American consumers have benefited from cheap products made overseas. We can enjoy affordable goods because they are made with cheap labor in China. So, does this mean that Trump is going to punish all Chinese products? Will the cost of all our electronics, clothes, and everything else go up?
No. Not in the slightest. The President will not help U.S. companies at the cost of American consumers. These two tariffs are specific, citing the safeguard law. The government is allowed to pass tariffs on goods in order to protect American companies. But only if it is proven that these companies are in danger.
Trump can and will only pass tariffs if American companies are suffering serious injury as a result of foreign goods. The tariff is a way to prevent aggressively cheap products from flooding our market. Yes, they might be cheaper than American-made solar panels and washing machines. But they are cheap for a reason. They're junk.
This move by the President will not only help American companies but protect consumers from low-quality products. It does not mean the end of free trade but the beginning, as Trump's called it, of fair trade.
Source: Wall Street Journal