America Now Has 44.5 Million Immigrants – Guess How Much That Costs YOU, The Taxpayer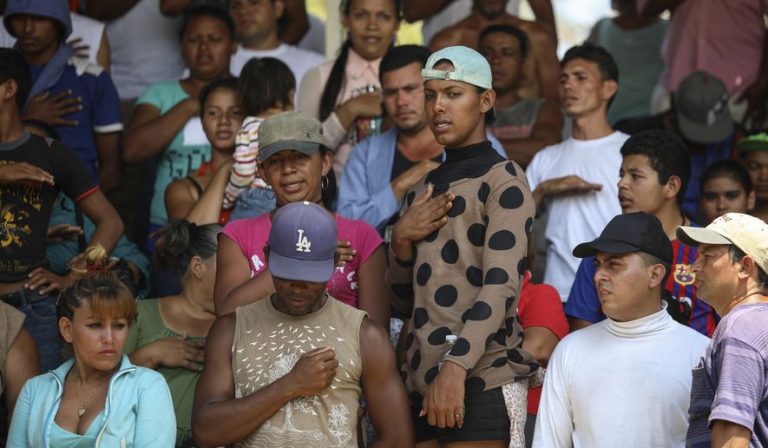 Leftists constantly say immigration helps our economy.
But the truth is much different.
Currently, immigrants make up 13.7 percent of America's population, totaling about 44.5 million people. Immigrant levels haven't been this high since 1910, by the way.
Not only that, a quarter of Americans under 18 have at least one immigrant parent.
Now, these stats are especially concerning because immigrants are not helping our economy the way liberals say they are.
In fact, statistics show just how much immigrants are costing Americans, and how little they contribute to the social safety net … it's downright shocking.
From Western Journal:
"A 2017 study from the National Academies of Sciences, Engineering, and Medicine found that although America's immigrant population is theoretically revenue-neutral, most immigrants are actually a drain on the system.
…a hyper-productive few immigrants provide most of the economic gains, while the majority of immigrants contribute (less than) nothing.
Specifically, the top 15 percent of immigrants provide the bulk of the economic benefits, while the next 38 percent generate a small surplus or break even.
The remaining 47 percent of all immigrants are a net drain on public revenue, consuming more in government services than they contribute in taxes.

The study estimates their net present value cost at $170,000 per person."
So not only do the majority of immigrants NOT contribute to the economy, they are currently costing taxpayers six figures to fund!
The Heritage Foundation even believes that the $170,000 welfare cost estimated by this study is actually too low for non-economic immigrants, and that the total is closer to, "$476,000 in welfare payouts over the course of their lifetime."
That's just wrong.
The Democrats are advocates for open borders because they want these immigrants dependent on welfare, so they're selling out our country for votes.
But you cannot bring millions of uneducated immigrants into America and and expect it to improve the country.
We are getting further and further in debt, and taxes just keep going up … we can't continue to afford to pay for these people!
Please share this story so everyone knows just how much money we're losing on a daily basis!
Source: Western Journal