America Quietly Smashed A MASSIVE Record – And It's All Thanks To 'The Donald'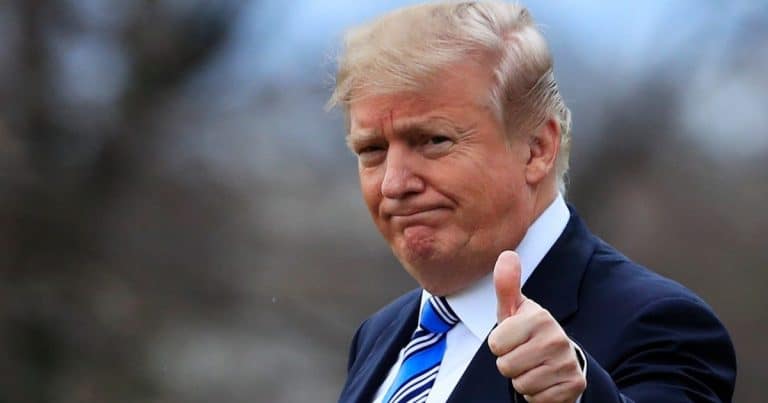 Trump just keeps WINNING for everyday Americans.
We have a no-nonsense businessman in the White House, so now America is exceeding expectations.
Donald Trump has cut the red tape and pushed back government overreach.
He has put America – and American businesses – first, and this country just keeps winning with every passing day.
The results speak for themselves, don't they? Employment is on the rise and people have more money in their paychecks.
Now, we've just hit another mega milestone.
From Daily Caller:
"U.S. crude oil production hit 12 million barrels per day in mid-February, according to the Energy Information Administration's (EIA) latest report.

EIA's weekly petroleum report, for the week ending Feb. 15, showed crude output jump more than 1.7 million barrels per day compared to the same time in 2018…

…from roughly 10.3 million barrels per day to 12 million barrels per day…

Indeed, drillers continue to beat analysts' expectations … EIA's November 2018 energy forecast didn't see oil output hitting 12 million barrels per day until mid-2019."
The oil industry in America is doing so well, it just keeps beating expectations and smashing records.
This is great news, not just of American oil companies, but for everyone who's sick of paying too much on their energy bill.
The bottom line is this: We are making more oil, which lowers prices, and we're LESS reliant on overseas oil. It's a win-win!
Plus, more American oil to sell means more money pumped into our economy.
Of course, if you're a ranting environmentalist, it's not so great. Remember, Obama tried to kill our oil industry to "save the earth."
…but all he did was make the U.S. victims of OPEC's whims, and launch the price of oil into the stratosphere.
But thanks to businessman Trump, America is rolling again in all sorts of areas! SHARE the good news!
Source: Daily Caller