Democrats Turn Against Andrew Cuomo – Their Impeachment Report Shows Evidence Of Abuse Of Power Across The Board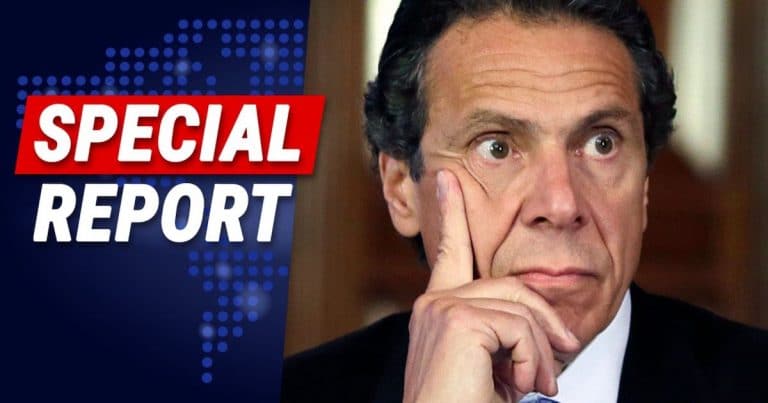 What's Happening:
It took a while, but former Gov Andrew Cuomo finally faced the music for what he did. As allegations piled up, the man denied everything. But eventually, as police got involved, he had no choice but to resign. But that wasn't the end of his troubles.
It appears Democrats are turning against a man they once wanted to run for president. The state of New York has finally released a report revealing everything they learned about their former governor's behavior. And it is not pretty.
From OANN:
The New York State Assembly released a long-awaited report documenting alleged abuses of power by former Democrat Gov. Andrew Cuomo.
From CNBC YouTube:
It appears that the New York State Assembly discovered a host of "abuses of power" by disgraced former Gov. Andrew Cuomo. The report revealed numerous staffers Cuomo had harassed. In addition, they accuse him of undercounting nursing home deaths over 2020.
Also revealed in the report, though not widely publicized previously, was the accusation that Cuomo exploited state staff and resources to write his book on leadership. Cuomo denied most of the accusations while he was governor. Today, his lawyers are trying to discredit the report, calling it political.
Really? Political? These are fellow Democrats reporting on this behavior. They have no political agenda, it seems since this could end up hurting their party, not Republicans. The real question we need to be asking is, how did Cuomo get away with all this, for years?
Now, New York Democrats appear all upset about what he did. But none of this was done in a vacuum. Do you mean to tell me none of these New York lawmakers knew about what he was doing before this? None of them knew about his harassment of women and other surprising acts?
Or was it, they weren't willing to blow the whistle until he was already exposed?
Key Takeaways:
New York state lawmakers released a report on former Gov. Cuomo.
The report documents many "abuses of power" committed by Cuomo.
They include harassment, hiding nursing home deaths, and exploiting state resources.
Source: OANN