On First Anniversary of Biden's Afghanistan Withdrawal – Joe Is Vacationing for Free at $20 Million Home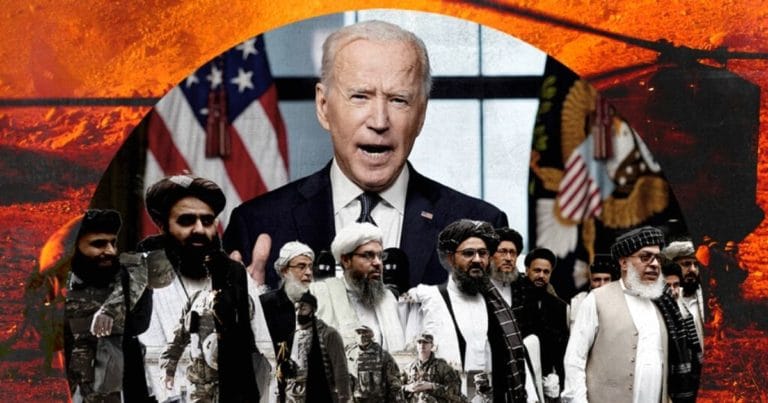 What's Happening:
Many Americans believe the system is "rigged" for the rich and powerful on the left. Donald Trump's home is raided by the FBI, while Hunter Biden walks free.
We've seen little ramifications over Joe Biden's many, serious failures. In fact, today is one year since Biden abandoned Afghanistan, allowing the Taliban to take over.
But has he been challenged even once over this black mark? Nope, in fact, he's vacationing.
From New York Post:
President Biden and his family, including disgraced first son Hunter, are spending their summer vacation at a $20 million beachfront mansion in South Carolina…

The president recently asked prominent Democratic donor Maria Allwin — the widow of hedge fund founder James Allwin — if he could stay at her nine-bedroom Kiawah Island estate…

Maria Allwin has contributed to an array of mostly Democratic political campaigns, but her most recent donations are to Rep. Liz Cheney (R-Wyo.) and a PAC supporting her effort to beat back a primary challenge by Donald Trump-endorsed Harriet Hageman.
Wow, this is interesting, isn't it? Joe Biden made a massive error when withdrawing our troops from Afghanistan. Because of his poor planning and lack of insight, the Taliban took over.
The country is worse off than it was 20 years ago after many died during the chaos (including 13 American service members).
Biden was never held accountable. There were no investigations against him. No talk of impeachment.
In fact, he is vacationing at a $20 million home, for free, owned by a large liberal donor.
But not just a liberal donor. The owner of the house, Maria Allwin, also forked over big bucks to save RINO Republican Liz Cheney.
How funny. This is a woman who apparently loves the left so much she lets Joe Biden and his crooked son vacation at her home.
Yet she is spending money to save the career of a Republican? Why is that?
Why would any Democrat, in this day and age, help a person whose party is opposed to the Democrats?
Unless, of course, Cheney is the furthest thing from a Republican we know.
Must be nice to be a rich, famous Democrat. You get to ruin the U.S. economy, threaten Americans with mandates, jack up the price of gasoline, destroy Afghanistan—and get away with it!
Not only that, but rich people let you vacation in their mansions for $0.
Key Takeaways:
On the 1 year anniversary of the fall of Afghanistan, Biden is vacationing.
He is at a $20 million mansion with his family, staying there for free.
The owner is a big Democrat donor, who also bankrolled Liz Cheney.
Source: New York Post