After Antifa Attacks Trump Supporters – Police Roll Up And Arrest The WRONG People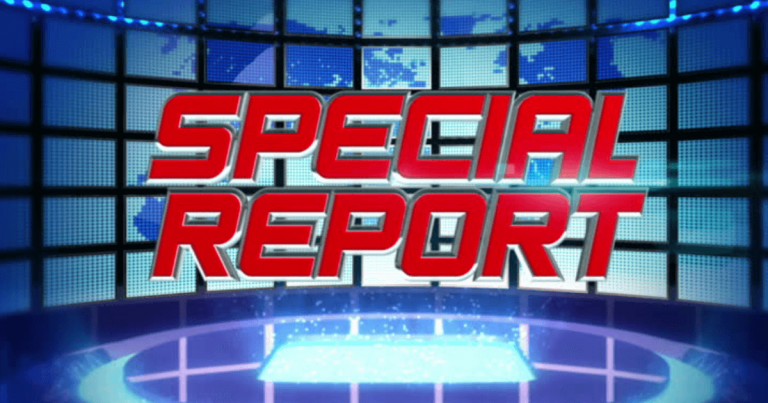 What's Happening:
If Biden has his way, no law-abiding, freedom-loving American is safe.
His broken policies are being beta-tested, as it were, in the bluest of states. States where things like liberty and justice for all, are just empty words.
Recently in Oregon, a group of terrorists known as Antifa decided to attack the vehicles of Trump supporters. Antifa has had a long presence in Oregon, with local leaders doing little to stop them.
So, you can imagine what happened when the cops showed up.
From Fox News:
Shortly before noon, approximately 100 individuals wearing black clothing and ballistic vests and carrying firearms, bats, skateboards, umbrellas, shields and gas masks arrived on the Capitol Mall grounds. Some individuals from the group carried Youth Liberation Front flags, a group known to espouse left-wing ideologies. The group congregated along Court Street in front of the Capitol building.
Breaking: #Antifa smash up a man's truck at the Oregon state Capitol in Salem. He pulls out a gun and is arrested by responding police. #AntifaRiots pic.twitter.com/H4LTseLllo

— Andy Ngô (@MrAndyNgo) March 28, 2021

According to reports, a group of conservatives was participating in a peaceful demonstration at the Oregon State Capitol building.
That's when nearly 100 Antifa members showed up to "counter-protest." We've seen this before.
These "anti-fascists" often calling themselves communists, assaulted the conservatives. From what we can learn, they smashed up one young man's truck.
The assault led to the man drawing a gun to defend himself. When the police arrived, they arrested the truck owner, not the maniacs trying to harm him.
Ask yourself this: what would you do if you saw a gang of black-clad communists attacking your car? Would you sit there are let them destroy it—and endanger you and your passengers?
Or would you do something to stop them? Probably do something to stop them, right?
The man drew a gun to scare them away. He did nothing to their vehicles or property.
But it was the victim that was arrested, not the America-hating communists.
If this shocks you, you need to wake up. Most of last year was marked by violent protests in Portland and other blue states.
Police did nothing as these radicals destroyed businesses, homes, and federal property. Those who were arrested were released, often facing no charges.
We shouldn't be surprised to learn they did nothing to protect this patriot, but arrested him instead.
Key Takeaways:
Antifa members attacked a conservative while he was in his truck.
Police arrested the truck owner for drawing a gun to defend himself.
There is no word that the 100+ Antifa gang faced charges.
Source: Fox News