AOC Betrays Her Own Democrat Leader – She Accuses of 'Great Harm,' Calls for Immediate Retirement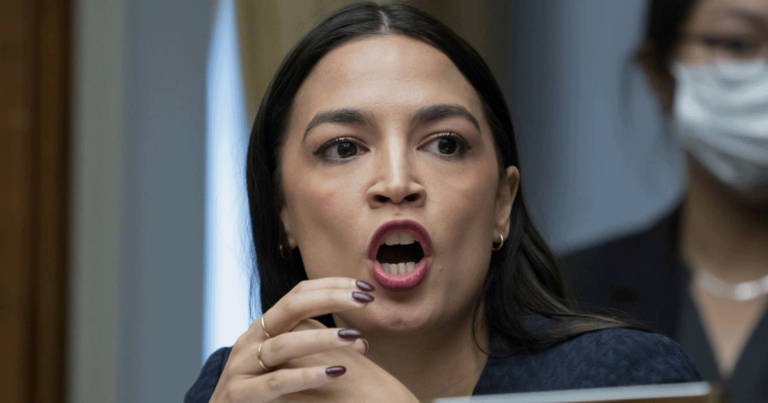 What's Happening:
Democrat "socialist" Alexandria Ocasio-Cortez has been called the "future" of the Democratic Party. Well, we know she doesn't have much respect for its past. On many occasions, she has insulted and ignored the advice and input of senior members of her own party.
And now, she is setting her sights on one of the Democrats' top leaders.
AOC, like the rest of her "squad," is a radical leftist eager to reshape America. She will turn on anyone to push her agenda, which would shut down our prosperity and "redistribute" wealth to those who don't deserve it. And someone she doesn't think deserves to be in power anymore? Someone she is claiming has caused "great harm" to the left's woke agenda.
From Fox News:
"[Dianne Feinstein] should retire. I think criticisms of that stance as 'anti-feminist' are a farce," Ocasio-Cortez wrote on social media site BlueSky.

"Her refusal to either retire or show up is causing great harm to the judiciary – precisely where repro rights are getting stripped. That failure means now in this precious window Dems can only pass GOP-approved nominees," Ocasio-Cortez added.
Lol, I enjoy the fact that AOC, who quit Twitter like a spoiled child, is now reduced to posting on something called "BlueSky." But the only time anyone reads what she says is when it's posted to Fox News or here!
The leftist Democrat attacked Dianne Feinstein, who is battling an illness in the hospital. AOC, ever the follower, has jumped on the media's bandwagon demanding Feinstein to resign. Even though Feinstein has only a year before retirement, Democrats have turned on her.
All because, right now, she can't vote on Joe Biden's terrible judicial nominees.
So much for loyalty, huh? Feinstein has served in office for years. But the second she is ill, they want to kick her to the curb. Talk about a lack of patience!
Someone like AOC, whose been in office for a minute, suddenly thinks she can tell a senior member of Congress what to do.
But this is typical of the D.C. swamp. They have no respect for those who have gone before us, even in their own party. They are only interested in grabbing as much power as they can, no matter the cost. Even if that means trampling an elderly woman who paved the way for them.
Key Takeaways:
AOC called for Dianne Feinstein to resign from her seat in the Senate.
Feinstein has been out for weeks due to an illness.
Democrats have turned on Feinstein, so they can ram through Biden's judges.
Source: Fox News