After AOC Calls For Boycott Of Trump-Supporting Goya – They Reward Her With Employee Of The Month As Sales Jump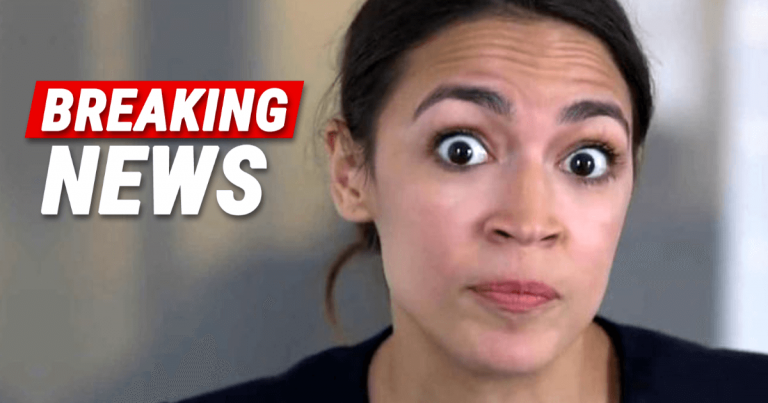 What's Happening:
Remember all the controversy over Goya Foods? The Hispanic-owned company faced a boycott.
All because their CEO appeared at an event with President Trump. He thanked the president for his support, inciting the hatred of the left.
You might not have known it was Ms. Alexandria Ocasio-Cortez who called for the boycott. Apparently, this "socialist" is entitled to her free speech, but not the CEO of a major company.
Of course, the boycott backfired. Goya saw record sales nationwide. Now, they have something to say to AOC.
From Daily Wire:
Goya Foods and president CEO Bob Unanue revealed that after Rep. Alexandria Cortez (D-NY) echoed a call for a boycott of Goya products back in July because Unanue supported President Trump, his company named her "Employee of the Month" because sales rose so dramatically…

"I don't know if you know about this, but when she boycotted us, our sales actually increased 1,000%. So we gave her an honorary — we never were able to hand it to her but she got Employee of the Month for bringing attention to GOYA and our adobo."
Amazing. The CEO of Goya Foods said that after AOC called for boycotting their adobe, sales soared. He says they saw a 1000% increase.
You can't pay for that kind of success! And it seems to be thanks to a Democratic socialist telling people not to buy their products!
What can you even say about that? CEO Unanue wanted to thank AOC, awarding her with their Employee of the Month award—even though she doesn't work there!
Imagine that. Politicians dream of having that kind of tremendous influence in the United States. AOC has it—but not in the way she hoped.
We've seen this pattern repeated again and again. Democrats often turn on a company because they are patriotic or support Trump. They demand Americans bankrupt this company. Only for patriots to come out and give them big wins.
You'd think Democrats would just shut up already. But we know that will never happen.
I hope you're enjoying your Goya adobo!
Key Takeaways:
AOC called for Americans to boycott Goya Foods after their CEO praised Trump.
Instead, the company saw a 1000% increase because of the "boycott."
He awarded AOC with their Employee of the Month award.
Source: Daily Wire