AOC Could Have A New Challenger In Congress – She's An Air Force Vet And "The Exact Opposite Of AOC"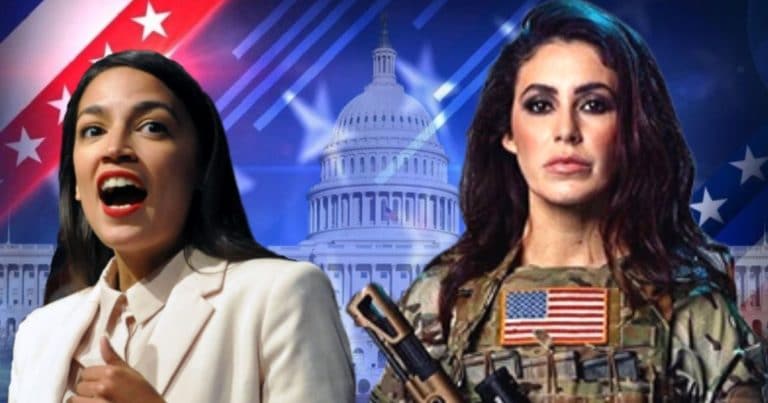 Right now, New York Rep. Alexandria Ocasio-Cortez is in a position of power.
But she might be facing more competition in Congress … especially if Anna Paulina wins in Florida.
Paulina, an Air Force veteran, is hoping to land a seat in Florida's 13th Congressional district. And her goal is admirable:
To take on AOC.
In a recent campaign video (via The Daily Caller), Paulina doesn't pull any punches.
She starts by saying she's a Millennial and a Latina, but she's also "the exact opposite of AOC."
And it's a fantastic way to begin:
She also questions AOC's rags-to-riches story, saying bluntly, "We know AOC grew up in the suburbs."
On the flip side, people like Paulina actually had to work hard and raise themselves up. As she said:
What's really insulting about that is it really discredits the people who had to work hard like myself to get where they are from actual places of poverty.

And we didn't have to do it by using government programs, we did it through hard work, basically through labor, and in my case by joining the military.
Bingo!
The Congressional hopeful doesn't stop there, though. Paulina goes on to shred the socialist ideology, which she believes does NOT belong anywhere in the U.S.
Furthermore, she wants to dispel the notion that all Hispanics are Democrats. Remember, President Donald Trump has quite the Latin-American following:
"In actuality, Hispanic Americans right now under Trump's economy are thriving," Paulina reminds us.
I say these are exactly the sort of people we need in Congress!
Anna Paulina is someone who believes in the American way, who promotes individual achievement and condemns socialism.
And if she manages to win, she could be a formidable challenger for AOC and the rest of her far-left colleagues.
So let's hope Paulina gets it done!
SHARE if you support the America-loving Anna Paulina for Congress!
Source: The Daily Caller