Queen AOC Cornered By GOP And Democrat For Taking Vaccine – She Just Got Criticized By Ilhan Omar and Rand Paul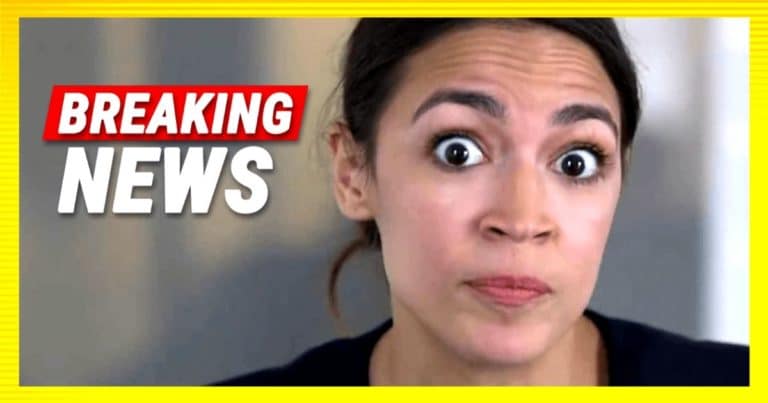 What's Happening:
Well, well, well. The Sun's come up—and AOC is in hot water. We shouldn't be surprised that Republicans are mad at this "socialist." But today, even Democrats are mad at her.
Apparently, the young, thirty-something congresswoman jumped the line to get a COVID vaccine. She even posted a picture of her getting it—before all healthcare workers had a chance.
You might remember that the government promised the elderly and medical professionals would get it first. Then, next year, the rest of us could get it.
But I guess this "champion of equality" thought her position in Congress entitled her to special treatment. I guess that's what socialism really means: those in power get all the perks.
And she's getting it from both sides.
From Fox News:
Rep. Ilhan Omar, D-Minn., criticized her fellow lawmakers over the weekend for putting themselves ahead of frontline workers and vulnerable populations who she says should receive the coronavirus vaccine first…

Omar's fellow Squad member Alexandria Ocasio-Cortez, D-N.Y., received a dose over the weekend and made herself available to answer questions about the experience on social media.
And from Senator Rand Paul:
I was asked about getting vaccinated with others in Congress: It is inappropriate for me – who has already gotten the virus/has immunity – to get in front of elderly/healthcare workers. Same goes for AOC or any young healthy person. They should be among last, not first.
Ouch. Even AOC's own squad member was roasting her.
Millions of Americans have yet to get the vaccine, especially those at high risk of complications from COVID. Those working in hospitals, who are treating the sick, also need the vaccine as well.
But a thirty-something woman with no pre-existing conditions with a 99.98% chance at recovering? Why was she able to jump the line?
I thought socialism was about making us all equal—especially those who can't provide for themselves? A congresswoman is hardly a struggling member of society—whom she claims to care so much about.
Why did she think it was appropriate for her to get the vaccine before those in their 70's and 80's?
That seems very entitled of her, doesn't it?
But let's be honest, this is AOC we're talking about. How many times has she been called out for her inappropriate behavior—or the things she's said or done that were provably untrue?
And how many times has she admitted her wrong? Exactly.
I doubt she will own up to this as well.
Key Takeaways:
Congresswoman AOC got the vaccine, despite not being a high-risk patient.
Democrats like Ilhan Omar and Republicans like Rand Paul criticized her.
The vaccine is designated, right now, for front line workers and the elderly.