After AOC Casts Lone Vote Against New Relief Bill – Her Primary Challenger Declares Her Vote Is "Just Plain Wrong"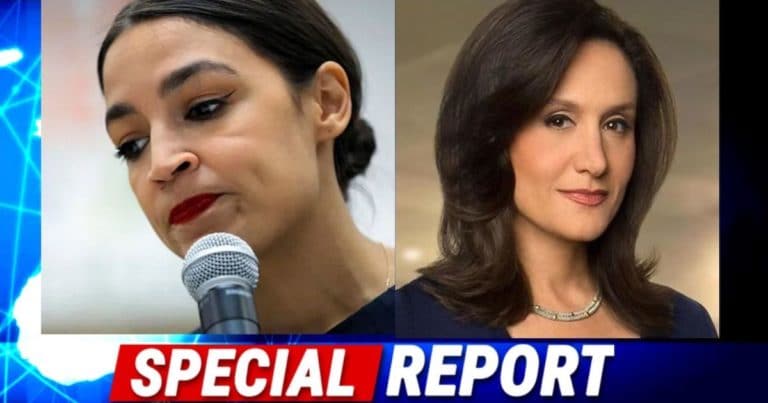 During this crisis, we all want to help our small businesses. Don't we? After all, they're the backbone of this country and they're suffering due to the lockdowns.
That's why the House just passed a $484 billion relief bill, with $310 billion going toward the Paycheck Protection Program (PPP).
It certainly seemed like a good idea, and even all the Democrats agreed… Except one:
Alexandria Ocasio-Cortez.
The socialist representative from New York was the ONLY House Democrat to oppose this funding.
She quickly slammed the bill, saying:
It is a joke when Republicans say that they have urgency around this bill.

The only folks that they have urgency around are folks like Ruth's Chris Steakhouse and Shake Shack.

Those are the people getting assistance in this bill. You are not trying to fix this bill for mom and pops.
Many politicians and leaders disagree, AOC. And so do many Americans.
Furthermore, this comes hot on the heels of AOC telling people they should boycott their jobs when the economy reopens.
Well, her behavior hasn't gone over well with lots of people — and that includes her Democrat challenger in NYC, Michelle Caruso-Cabrera.
She ripped Ocasio-Cortez's statements with the following comments:
AOC votes against more aid to our overburdened hospitals in the Bronx and Queens and indeed the whole nation.

AOC votes against more coronavirus testing for the Bronx and Queens and indeed the whole nation.

AOC votes against aid to small businesses for the Bronx and Queens and indeed the whole nation.
Fantastic!
But that wasn't even the best part. Caruso-Cabrera went even farther:
This is outrageous and just plain wrong.

Nothing could underscore more clearly why AOC's anti-democratic party, pro-socialist agenda needs to be rejected once and for all.
WOW.
Even though she's a Democrat, Caruso-Cabrera is obviously not taking AOC's side. In fact, she sounds like most Republicans and Conservatives here!
And she's absolutely correct in my opinion. AOC isn't really a Democrat; she's a full-blown socialist, and she only seems to care about her agenda.
Hopefully, she loses to Caruso-Cabrera in the upcoming election. At least then we'd have a little common sense in New York!
SHARE if you think AOC's comments are "outrageous and just plain wrong!"
Source: The Daily Wire