Queen AOC Just Took A Major Loss – Her Super Tuesday 'Squad 2.0' Candidates Failed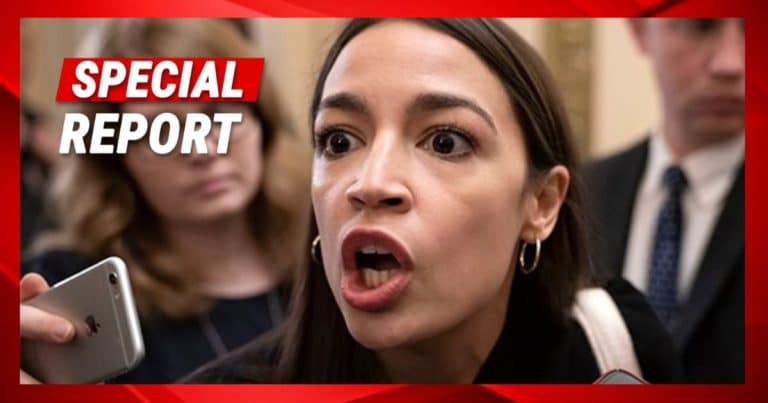 Alexandria Ocasio-Cortez must really believe her own press.
Although she hasn't scored one significant victory in Congress, she seems to think she's the Queen of the Democratic Party.
The woman has not donated to the general fund for the upcoming elections (a big no, no). Instead, she has demanded her supporters build her a fundraising "machine."
In fact, she broke from the party to back far-left, socialist candidates. She was trying to put together a "Squad 2.0."
I guess she thought her star power was enough to get these folks a win. It turns out the opposite was true.
From Fox News:
Rep. Alexandria Ocasio-Cortez's progressive candidates did not have a "super" Tuesday in the first congressional primaries of the 2020 cycle.

The Democratic establishment, on the other hand, could breathe a sigh of relief after three primary challengers from Texas and California underperformed in highly anticipated contests against longtime Democratic incumbents and establishment darlings.
Ouch. Looks like all of the candidates AOC backed during the primaries failed miserably.
Either they lost to establishment Democrats or they face a certain defeat in upcoming runoffs.
Hmm… I wonder why? Maybe it has something to do with the fact that Americans hate socialism?
We can breathe a sigh of relief that far-left socialism is not making a surge in America.
AOC may have squeaked her way into Congress back in 2018. But the clock's ticking, girl. You haven't actually gotten much done since entering office.
Oh, wait, I'm wrong! She did do something. She killed a deal between Amazon and New York that cost the state BILLIONS.
Perhaps voters in other states do not want the same thing to happen to them? Maybe they chose to vote for the candidate AOC wasn't endorsing?
That would have been smart. You don't want anyone preventing Amazon from bringing jobs to the community, right?
AOC thinks she's a kingmaker. Maybe she's more like the dunce?
SHARE to make sure everyone knows about AOC's failure.
Source: Fox News