Queen AOC Could Be Removed From Congress Soon – Democrats Might Delete Her Congressional District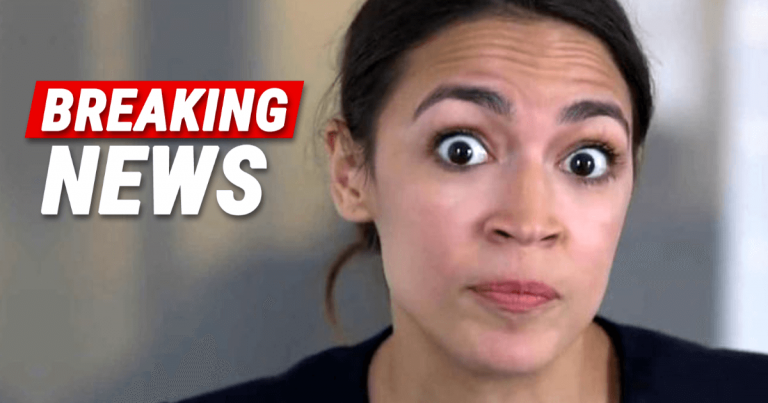 The bad news won't stop coming… for Democrats. Alexandria Ocasio-Cortez stunned everyone when she got elected.
But her first year in office was a disaster. Her radical policies, though, have pushed the party nearly over the edge.
Some see her as part of the radical wing that got Trump impeached. Not a great strategy, as we are seeing.
We are learning that after the 2020 census, Democrat states will lose several seats in the House. That includes New York, AOC's home state.
But this bad news just might be a win for everybody—with AOC losing her job.
From Daily Wire:
Rep. Alexandria Ocasio-Cortez (D-NY) may have anticipated a long and prosperous career in Congress, but if the Democrats in New York's state legislature have their way, the freshman Member may be out of a job as soon as 2022…

New York is likely to lose a seat in Congress after the 2020 census and… New York Dems are reportedly eyeing Ocasio-Cortez's Bronx district for elimination because she's been out of sync with state-level Democrats who control the process.
Ouch, this is painful.
Because of the potential loss of a seat (due to so many people fleeing), New York might have to redraw its districts.
They are going to lose at least one seat in Congress. And guess who they're eyeing to eliminate?
According to some reports, state-level Democrats are looking for a way to get rid of AOC.
Hey, let's get honest. AOC's interference cost the state a big deal with Amazon. New York lost thousands of jobs and billions worth of investments.
Local leaders haven't forgotten that. On top of that, many in the state aren't fans of AOC's toxic socialism.
So, the best solution? Get rid of her district!
Rumors have been swirling about this for a long time. Now, with the possibility of losing a seat, Democrats in New York finally have a way of getting rid of her.
That is, if she isn't voted out of office before that. According to some approval polls, even New York voters are tired of her.
SHARE to tell everyone the good news: AOC might be gone for good soon!
Source: Daily Wire