After AOC's Shady Partner Abandons Her – The FBI Launches A New Investigation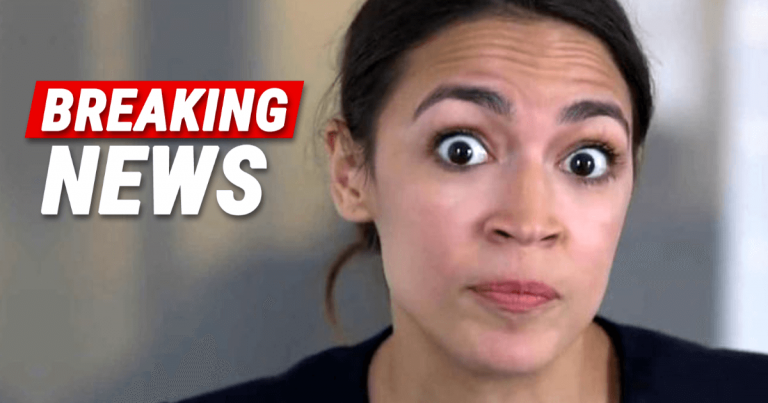 Queen AOC's top aide suddenly "quits" – and now the feds are involved!
You may have heard the news over the weekend:
Rep. Alexandria Ocasio-Cortez suddenly lost one of her top staffers.
Her chief of staff and top aide, Saikat Chakrabarti, just up and quit. But as it turns out, that's not the most interesting part…
No, things are much more compelling now because the feds are involved.
According to sources speaking with The Post, the FBI is looking into Chakrabarti's apparently shady past. And his misdeeds could absolutely include AOC.
Turns out, her partner may have messed with campaign funds!
"The feds are looking into possible campaign finance misdeeds by Rep. Alexandria Ocasio-Cortez's chief of staff and lead rainmaker, who suddenly resigned Friday, federal sources told The Post."
The FBI is looking at two political action committees created by Chakrabarti, which were supposedly set up to assist progressive candidates in America.
And apparently, those PACs funneled over $1 million in donations to two private companies Chakrabarti owned!
All told, between 2016 and 2017, these so-called "political" groups raked in $3.3 million, and a third of that cash went straight to those two private companies.
But wait, this guy's potential crimes don't end there.
It seems AOC and her cronies may also have "violated the $5,000 limit on contributions from federal PACs to candidates."
Now, we can't say for sure how much of this money eventually flowed to AOC's election campaign.
But it seems clear that some of the funds could've been used for personal gain, either by AOC or Chakrabarti.
Chakrabarti, who helped mastermind the epic failure that was the Green New Deal, has been suspected of mishandling money for a while now.
Complaints were filed against him and the AOC campaign in the past, but this is the first official FBI inquiry… and it could spell disaster for Chakrabarti's career.
It could also be trouble for Ocasio-Cortez because after all, this reflects badly on her:
She's the one who gave this guy the top-ranking position on her staff.
So how much did she know? People will assume she knew something about Chakrabarti's shady dealings.
And now the Feds are onto her man – and maybe her too.
SHARE if you want justice for AOC and her chief of staff!
Source: New York Post