After Apple Accused of Helping Communist China – President Biden's Reaction Frustrates Millions of Americans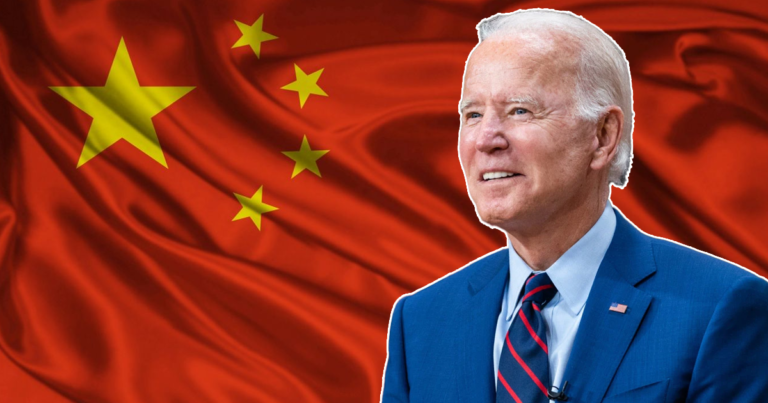 What's Happening:
This week, we learned that American-based company Apple was assisting communist China in suppressing its people. Just as Chinese citizens began to protest their corrupt government, Apple released an update (just in mainland China) that prevented users from communicating without the government's knowledge.
Many believe Apple was helping the communist country shut down attempts at protests. This news reached Americans, shocking millions. A company that claims to value liberal issues here is helping a corrupt government oppress its people overseas. The issue was brought before Joe Biden. Surely this administration would side with people, fighting to be free?
Nope!
From Breitbart:
On Wednesday's broadcast of the Fox News Channel's "The Story," White House NSC Coordinator for Strategic Communications John Kirby responded to Apple limiting the AirDrop file-sharing feature in China by stating that the White House isn't "in the business of telling private companies how to execute their initiatives." And the situation with Apple is different from the circumstances with Twitter that the White House has promised to watch.
This is really unbelievable. Biden's White House will not confront Apple after the company limited Chinese users' ability to communicate. The excuse? Oh, we're not in the "business" of telling private companies what to do.
Bull! When hasn't Biden interfered with companies and their ability to conduct business, both here and around the world?
Here's a quick rundown. First, Biden shut down American energy by denying them drilling on federal land (leading to a gas price crisis). Biden ordered every American company to require employees to get the vaccine, at the risk of 100 million people losing their jobs.
Biden's White House ordered Twitter to suspend journalist Alex Berenson when he questioned their narrative on COVID. Even now, the White House is "watching" Twitter because its new owner is fighting for free speech.
Kirby's explanation for Biden's recent attack on Twitter? "You're talking about the potential for perhaps foreign investment and involvement in the management of Twitter."
What!? That's exactly what Apple is doing with China! Yet Biden is going after Twitter, making up unverified claims that Twitter is being controlled by foreign countries, all because Musk is not a supporter of this administration.
Meanwhile, China has invested in countless American companies and enriched many Democrats. Including Biden and his family. That's the real reason he isn't stopping Apple from helping China hurt its people.
The hypocrisy is almost too much to fathom.
Key Takeaways:
Biden will not confront Apple for helping China oppress its citizens.
The White House claimed it is not in the "business" of interfering with private companies.
Yet, this administration has long interfered with businesses, over various issues.
Source: Breitbart