After Austin Mayor Defies Texas Lockdown Executive Order – Governor Abbot Stands Up To Him, Threatens Legal Action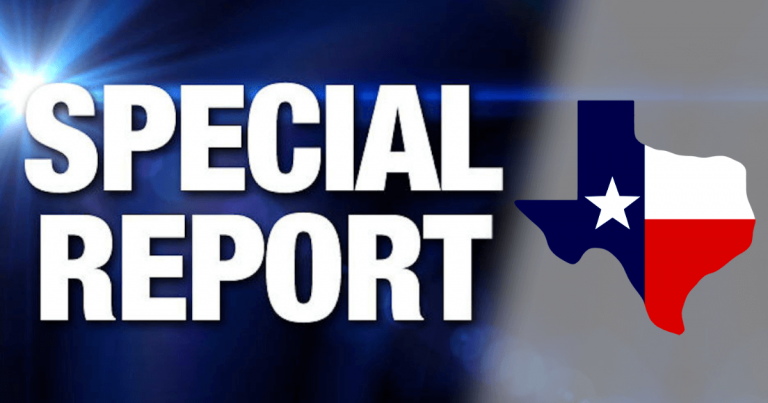 Political leaders often differ when it comes to battling the pandemic with rules, regulations, and orders. And sometimes, those opposing leaders can be in the same state.
Take Texas, for instance: Austin Mayor Steve Adler issued a new order on Tuesday, which placed a curfew on dine-in service by restaurants and bars between December 31 and January 3.
But the state Governor quickly reacted.
Gov. Greg Abbott ripped Adler for trying to pass this order, which would eliminate any customers who wanted to celebrate the coming of the New Year at their favorite establishments.
Abbott said in fact, Adler overstepped his authority:
This shutdown order by Austin isn't allowed. Period.

My executive order stops cities like Austin from arbitrarily shutting down businesses.

The city has a responsibility to enforce existing orders, not make new ones. https://t.co/rm00K1bQQl

— Greg Abbott (@GregAbbott_TX) December 30, 2020
The Governor wasn't alone in his strong reply, either.
Not long after, Texas Attorney General Ken Paxton said the state would take legal action against the city of Austin if Adler didn't rescind his order.
Paxton further gave Travis County Judge Andy Brown a warning: Brown extended Adler's order over Travis County but clearly, Paxton and Abbott say it can't be enforced:
Your orders violate Governor Abbott's Executive Order No. GA-32. You must rescind or modify the local orders immediately or face imminent legal action from the state.
Adler tried to defend his order by saying he didn't view it as a curfew, and they weren't restricting people's movements or ability to travel.
But Abbott and Paxton disagree, and The Texas Restaurants Association certainly appreciates the duo's response.
The group offered a big thank you in a statement:
We are very grateful to @GovAbbott and @KenPaxtonTX for defending Austin restaurants.

Restaurants are deeply invested within their communities, and so they continue to do all they can to prevent the spread of COVID-19, often at tremendous cost.

As such, we cannot support policies that are not rooted in data and are unlikely to decrease the spread even as they further devastate the local businesses that make Austin special.
The group added that shutting down indoor dining won't stop holiday celebrations. It would just move them from "highly regulated businesses to completely unregulated spaces."
We're starting to see this more and more around the country — leading politicians at odds concerning the COVID-19 protocols.
And until the vaccine starts to make the rounds and become commonly available, we'll likely see more political strife in the near future.
Key Takeaways:
Austin Mayor Steve Adler placed a curfew on restaurants and bars, halting all dine-in services between December 31 and January 3.
But Texas Governor Greg Abbott said this order "isn't allowed."
Attorney General Ken Paxton echoed these words, and warned legal action would be taken against the city of Austin if Adler didn't rescind his order.
Source: The Daily Wire