After Hunter Biden's Baby Mama Sues Him – He Ditches Court, And Then His Lawyer Walks Out On Him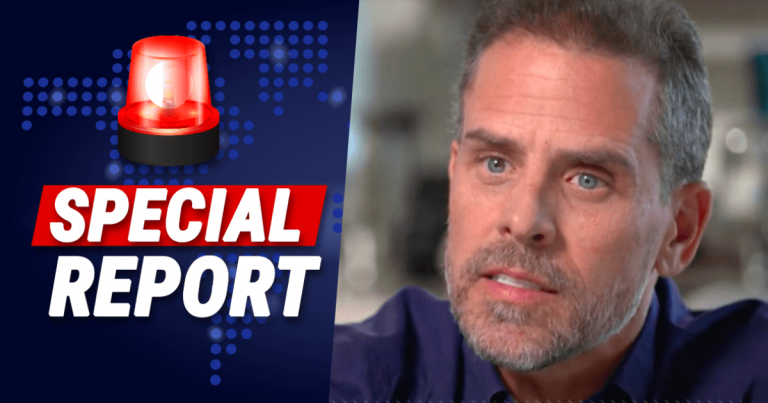 Oh no Hunter – how could you do that?
Joe Biden's 2020 campaign may have an Achilles Heel:
His son, Hunter.
After the Burisma/Ukraine blowup, Hunter is now embroiled in yet another scandal:
His secret relationship with former stripper Lunden Roberts is out, and it seems he's the father of her child.
Yup, sounds a lot like a trashy romance novel, doesn't it?
But it just keeps getting worse. Because Lunden is suing Hunter for $11,000 in legal fees along with child support payments.
And in response … Biden's lawyer QUIT and Hunter didn't even bother to show up for court!
From Daily Mail UK:
The lawyer representing Hunter Biden in his paternity case abruptly withdrew on Monday while his client blew off the hearing…
What a coward!
Hunter Biden wasn't in the courtroom to face his accuser, and his lawyer – Arkansas Attorney General Dustin McDaniel – threw in the towel.
This whole mess just keeps getting darker and seedier, doesn't it?
At the hearing, Judge Don McSpadden said he'd have to see at least 3 years of Biden's tax returns before he could figure out the proper monetary compensation for the child.
Of course, Hunter has been claiming he's in big financial trouble, and if true, his "baby mama" might not get as much as she thinks…
But no matter what happens, this whole sordid affair doesn't bode well for Hunter's father.
Joe Biden is battling another disturbing story – children and wet leg hair, remember? – and now his family history is dragging him down even further.
Looks like the Biden family is not full of role models.
I mean, after all that we know, who would put ANY of these guys in a position of power…? Not me!
SHARE if you think Hunter's dirty past has hurt Joe Biden's campaign!
Source: Daily Mail UK