Democrats Admit Barack And Michelle Could Save 2020 – Former Speaker Reid Wants Obamas To Swoop In, Avoid Brokered Convention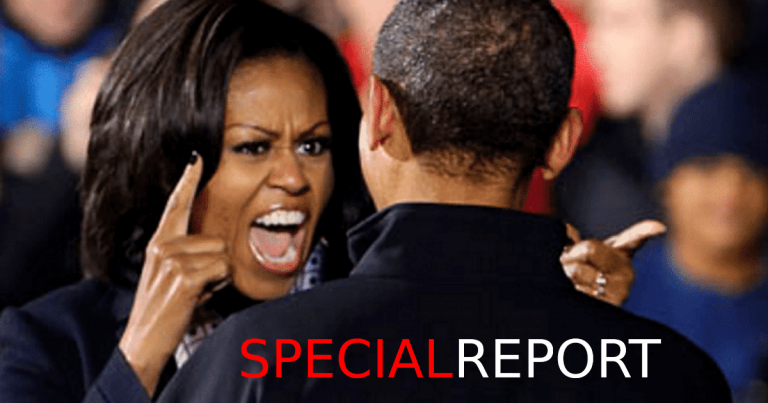 You don't have to be an "expert" to see how the Democrats are panicking.
They are looking at the mess that has been their 2020 primaries. And they're pretty worried.
Right now, Bernie Sanders is taking the lead. Once "frontrunners" like Joe Biden and Elizabeth Warren are all but finished.
Sanders, an outspoken socialist, looks like the last person the establishment wants running against a powerhouse like Donald Trump.
Even Obama has expressed concern over Sanders' growing momentum.
And now, a former Democrat leader thinks the Obamas can save this race.
From Daily Caller:
Former Senate Majority Leader Harry Reid told NPR that former President Barack Obama and first lady Michelle Obama might still play a role in the 2020 Democratic primary.

Reid, speaking ahead of his home state Nevada's 2020 caucus Saturday, said in an NPR interview published early Wednesday that it would benefit Democrats to avoid a brokered convention.
Former senator Harry Reid is hoping Barack and Michelle Obama can "play a role" in the 2020 primary.
Reid says the Obamas might be able to "broker a deal." Not sure what that means. Old Reid might not be making much sense anymore. He also said the Obamas are "the two most popular people in the country, and perhaps the world."
Uh, sorry, Harry. It's not 2008, anymore. And the Obamas are hardly the superstars they once wore.
We really can't say what Reid is envisioning. It's far too late for Michelle to jump into the race (although liberals have been speculating and wishing she would).
But it is very possible that Obama could use whatever influence he has left to back one of the moderates.
Maybe he can lend some of his personality to Bloomberg or Buttigieg (Bloomberg is already using ads featuring old Obama clips)?
Or maybe Obama can get the rest of the party to rally behind the "safest" of the candidates.
If that happens, it might result in yet another loss for Bernie Sanders. Dang, two elections in the row, man.
What must his supporters be thinking? What will they do… if this does happen?
SHARE to tell everyone what the Democrats are scheming!
Source: Daily Caller