Bulldog Barr Turns The Tables On Deep State – He Just Said The Russia Investigation Was Started "Without Basis"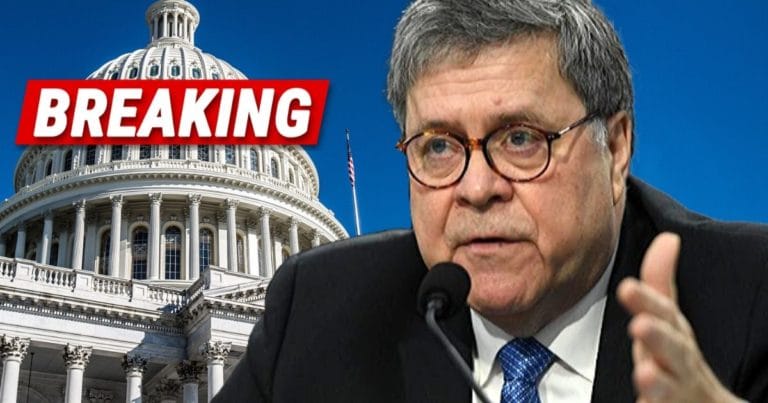 Just because America has been thrown into a crisis doesn't mean the search for justice stops.
Our Attorney General Bill Barr is hot on the trail of the people who started the Russia investigation against Trump.
And Bulldog Barr just made a bold statement that is giving us a big hint into how this is going to play out. From NY Post:
The attorney general said the FBI launched its counterintelligence investigation into ties between the Trump campaign and Russia "without any basis."

"I think the president has every right to be frustrated because I think what happened to him was one of the greatest travesties in American history," Barr said in the interview with Fox News Channel's Laura Ingraham.
So Barr just admitted that he believes the FBI, the "Deep State," launched its investigation into Trump "without basis."
That's a major bombshell.
Our government must have a reason to investigate anyone, especially the President of the United States or presidential candidates.
Barr also understands Trump's frustration with being dragged through the mud for years. He's calling it "one of the greatest travesties in American history."
The Attorney General went on to say that not only was the investigation before the election bad, the continued investigation after the election was even worse.
According to him, it was what amounted to sabotage of a duly-elected president.
Now that Democrats failed to remove Trump with their investigations and impeachment, they would rather we forget all this.
In fact, they want to distract with investigations into Trump over the current crisis.
But Barr won't let the American people forget what was done to Trump, and we won't either.
SHARE to make sure everyone know Barr's latest bombshell!
Source: NY Post