AG William Barr Sideswipes Sanctuary Cities – Bill Just Kicked Off A "Significant Escalation"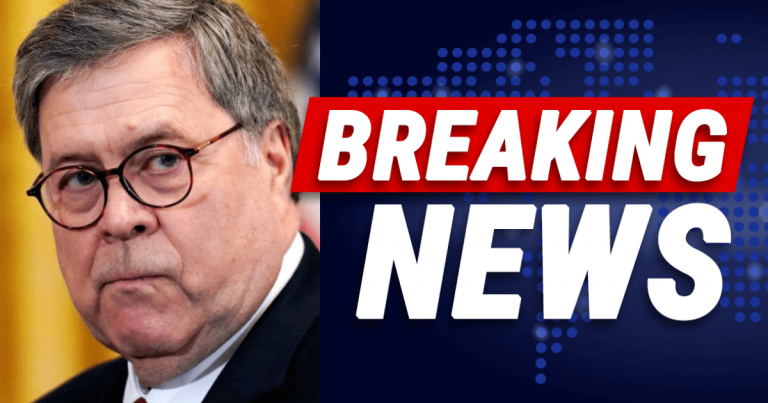 Many Americans celebrated when Donald Trump picked William Barr as his next attorney general.
This man has been kicking in doors, all to put the law first and protect American citizens. He's even gone to bat for the president, as Democrats tried to impeach him.
Which is more than we can say for past leaders within the DOJ.
He's getting the job done and now he's turning the heat on liberals who refuse to obey federal law.
From Fox News:
Speaking at the National Sheriff's Association 2020 Winter Legislative and Technology Conference in Washington, D.C., Barr said the Justice Department would immediately file multiple lawsuits against sanctuary jurisdictions for unconstitutionally interfering with federal immigration enforcement, and implement unprecedented national reviews of left-wing sanctuary governments and prosecutors.
Boom! Barr announced a "significant escalation" against sanctuary cities. He called out these Democrat-run regions for jeopardizing American security.
This escalation will come in the form of lawsuits against sanctuary jurisdictions.
Did these Democrats think they could get away with flagrantly breaking federal law? Apparently they did. Democrat-run cities and states have passed laws that forbid cops from doing their jobs!
They are literally protecting people from other countries who break the law, preventing them from facing justice.
We think it's pretty hard to argue that sanctuary laws actually do good for American citizens. Until states elect reasonable leaders—who overturn these laws—Trump and Barr have to take matters into their own hands.
These lawsuits will hammer states that continue to endorse sanctuary policies. The punishments could be very severe.
It could escalate all the way to the Supreme Court, who could finally rule that sanctuaries are unconstitutional.
Not only that, but Barr is going after certain district attorneys who have adopted policies that go easier on these people. That's right, these Democrats actually bent the rules for non-Americans.
Not great, you guys.
If Democrats were smart, they'd start overturning these laws now, just to avoid what's coming from Trump's bulldog.
But something tells me they're going to have to learn the hard way.
SHARE to thank Barr and Trump for cracking down on sanctuary cities!
Source: Fox News