Days After Bulldog Barr Jumps On Stone Case – 1,000 Federal Judges Dare To Call 'Emergency Meeting'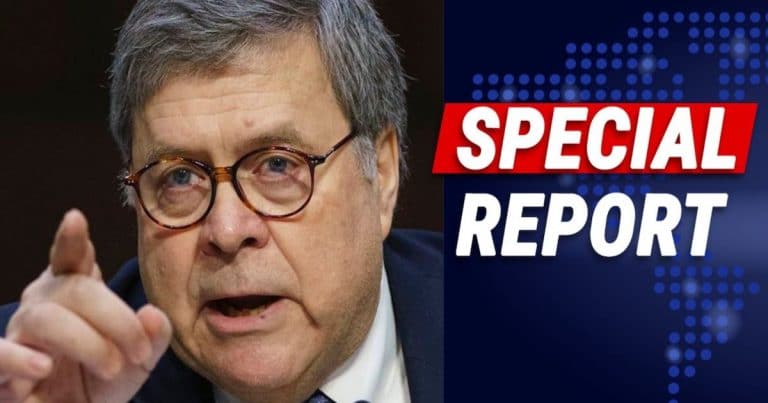 Impeach is gone, so now the left is cooking up a new scheme against Trump.
You probably know all about how the Justice Department wanted a severe sentence against Trump associate Roger Stone.
He was facing nine years in prison over a non-violent crime. Unheard of.
Attorney General Barr stepped in to review the recommendation and offer some much-needed sanity.
Democrats and the media (I repeat myself) exploded in outrage. They were shocked that the Attorney General would dare get involved in a case being run by his own agency.
Some even want the man to step down.
Now, federal judges are having an "emergency meeting."
From USA Today:
A national association of federal judges has called an emergency meeting to address growing concerns about the intervention of Justice Department officials and President Donald Trump in politically sensitive cases, the group's president said Monday.
A group of judges—part of the independent "Federal Judges Association"—are calling for an emergency meeting over Bill Barr.
One wonders what these judges think they are going to do.
Judges can't do anything unless cases are brought before them. They aren't cops. They can't "stop" Barr from doing something they disagree with—can they?
Keep in mind, Barr hasn't done anything out of the ordinary. He isn't breaking the law or interfering with justice.
He is simply doing his job as Attorney General.
The only reason this is an "emergency?"  I think it's because the Left needs a new reason to go after the president and his men.
Donald Trump exercised his First Amendment rights when he discussed Stone's sentencing. Barr was using his own authority to review the sentencing.
Do these judges not know how this system works?
The worst thing they can do is issue a complaint against Barr or the president. Big deal.
The media might make a fuss over this—but it's yet another scheme to distract from Trump's successes.
(Keep in mind, that Trump can just pardon Stone—that's legal. So how could his tweets be obstructing justice?)
Do the Americans who are enjoying higher wages and more job opportunities care about this drama?
Of course not. But Democrats are desperate to find more reasons to take down Trump. They know Bernie Sanders or Mike Bloomberg don't have much of a chance against him.
So, they continue to scheme. And probably fail.
SHARE if you stand with Barr, not the deep state!
Source: USA Today