After Bernie Seizes Frontrunner Position – President Trump's Approval Rating Takes A Turn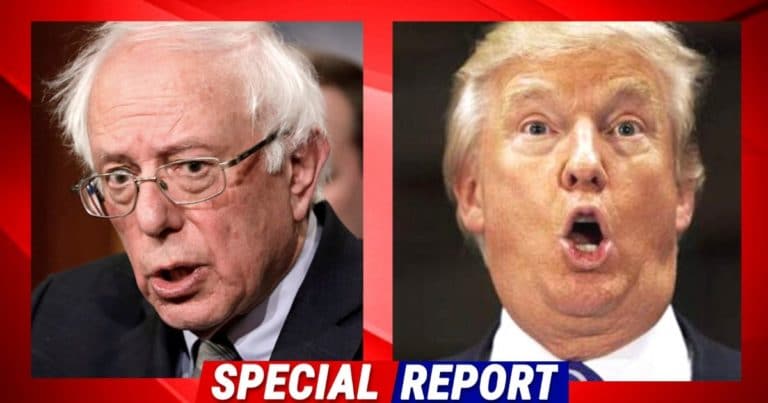 The Democrats have been monopolizing the headlines recently with their primary race.
But I can tell you one thing, it ain't no barnburner.
Thanks to a weak field, Democratic socialist Bernie Sanders has won two of the first three states. The man who wants to drain trillions from the economy just might win the nomination, unless the establishment has a trick up its sleeve.
With all the news on Castro-loving Sanders, how has it affected President Trump?
Some might think Sanders has stolen some of Trump's thunder. Not according to this report.
From Rasmussen Reports:
The Rasmussen Reports daily Presidential Tracking Poll for Tuesday shows that 52% of Likely U.S. Voters approve of President Trump's job performance…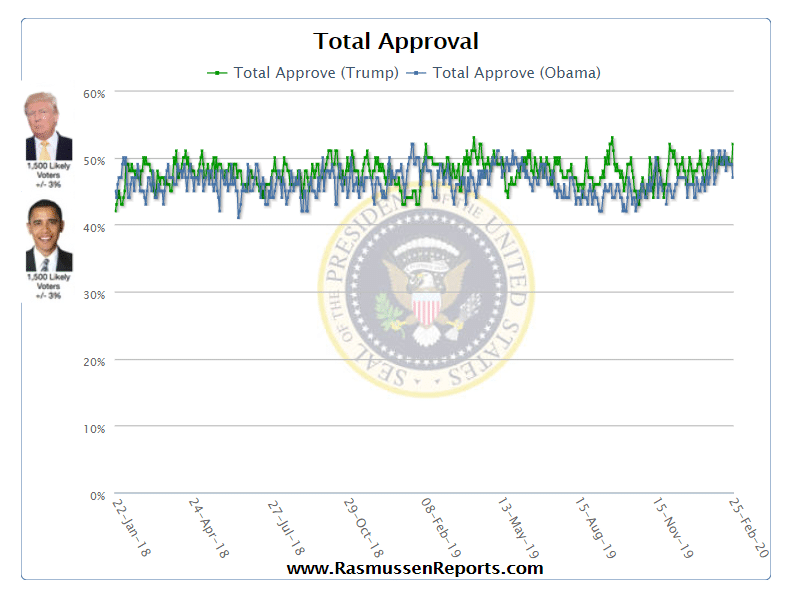 Wow. According to Rasmussen, Trump is enjoying a 52% approval rating. Compare that to Obama at the same time his presidency: 47%. Ouch!
And for the first time in a long time (if ever), Trump has a positive approval index of +1, which is more people strongly approving than strongly disapproving: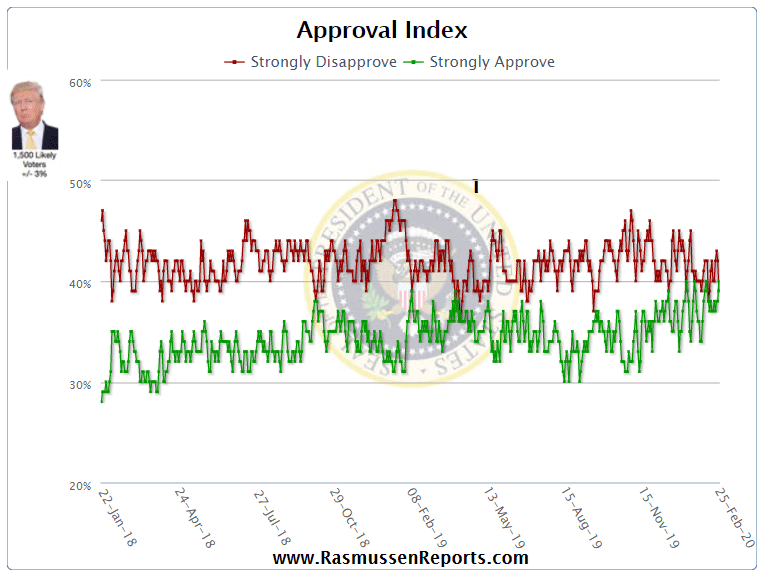 Keep in mind, Obama received overwhelmingly positive news coverage, love from Hollywood and Silicon Valley, and had a Nobel Peace Prize.
Why are his numbers going up, even though the media goes after him every day? Perhaps it has something to do with Trump's unending knack for scoring big wins.
He just got a big Supreme Court win on immigration. The entire country of India welcomed him like royalty.
Not to mention the continued success of our economy, even as experts predicted the worst.
Keep in mind, this is after Nancy Pelosi and her do-nothing Democrats impeached him! You'd think the entire country would have turned against a president impeached by the House?
Perhaps most Americans think that whole affair was a sham? Perhaps they are watching a man fight against a tide of negative news, deep state attacks, and a corrupt swamp?
I don't know, but if I were a Democrat, I'd be very worried by these numbers.
SHARE if you approve of President Trump!
Source: Rasmussen Reports