Bernie Is Holding Back A Key Medical Test – Cardiologist Claims It Could Tell If Sanders Is Fit To Be President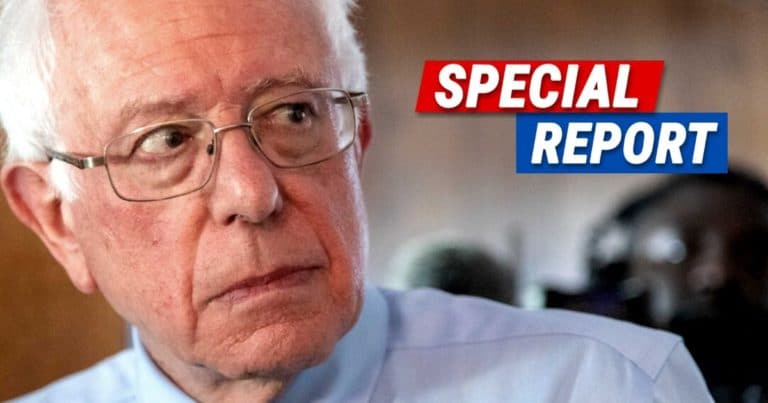 It seems that the mainstream media has forgotten Bernie Sanders had a heart attack. It was only a few months ago, yet nobody talks about it.
In fact, the Democratic frontrunner refuses to release any medical information. You'd think he would want to assure voters that he was fit as a fiddle.
Unless he's not?
One cardiologist is saying that a very simple test could prove his health once and for all.
But will Sanders release it?
From NBC News:
Kovacs, who reviewed the letters for NBC News, said they omit a "standard" measure of Sanders' heart health.

The indicator, called the left ventricular ejection fraction, is provided to any patient after a heart attack.

"Full transparency would be to release his ejection fraction," said Dr. Hadley Wilson…
According to Richard Kovacs, one number from a basic indicator could tell us Sanders' heart health.
It seems to be a standard measure for anyone who suffered from a heart attack.
Yet the Sanders campaign appears determined to not release any information. Why not, Bernie?
Shouldn't we know if the next president is healthy? Donald Trump, released his medical records in the past.
Patriots can rest assured that there is nothing seriously wrong with President Trump.
Remember when concerns were raised over Hillary Clinton's health? Many were bothered by the footage of her collapsing in New York.
People wondered about her health, too. And, like Bernie, she refused to allay any fears by being honest.
Remind me again, did Hillary Clinton win that election?
If Bernie's heart is in bad shape, that could spell trouble. How can Americans trust him to do the job, if he might have another heart attack at any moment?
Sanders is demanding we support him and oust Trump. The least he can do is prove his ticker is working, right?
SHARE to demand Bernie Sanders release his full medical records!
Source: NBC News