Socialist Bernie's Private Jet Blunder Slips Out – Sanders Gets Caught Boarding The Wrong One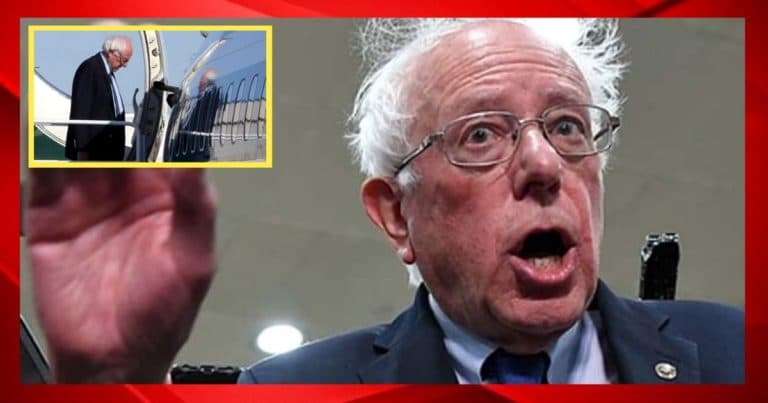 Bernie Sanders says he is a "Democratic socialist." A man of the people, right?
So much so, he praises Fidel Castro when he can!
A man like that must detest elitists and wealth in all its forms. You'd think that, right?
In fact, you'd probably assume he donates his salary. Or maybe he lives in a small house. And rides the bus.
Not quite.
In reality, Bernie Sanders is a millionaire with multiple homes, and he jumps from one campaign event to another on private jets.
Worse still, he just made a bizarre mistake.
From TMZ:
Bernie Sanders is on the go all the time — which seems to have given him a momentary case of a campaign brain fart as he accidentally boarded the wrong jet.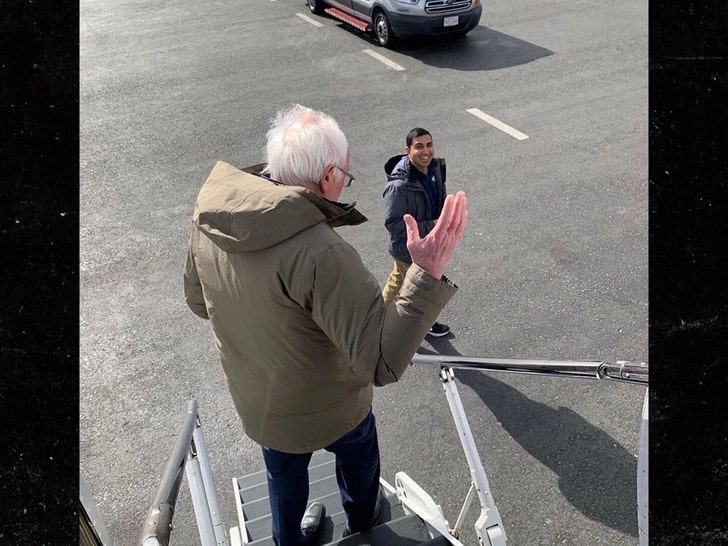 The Democratic front-runner was spotted Saturday making his way off of a private Gulfstream between campaign stops in South Carolina and Massachusetts.
Oh no! Bernie Sanders got on the wrong private jet! This dude is jet setting so often, he gets his private jets mixed up!
Imagine flying so frequently on expensive, carbon-emitting private jets, you get them confused?
I guess "Democratic socialism" is code for: making government leaders richer than God?
Perhaps that's why socialist nations have miserably poor regular folk, but super-rich rulers?
He doesn't even drive when most other elites will: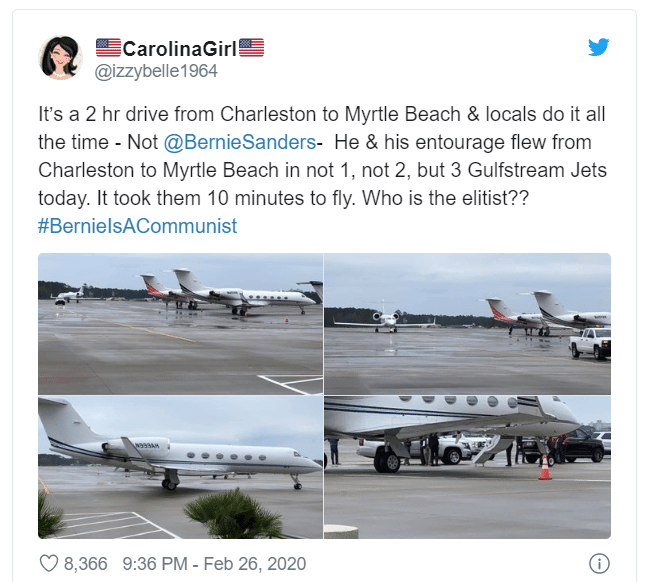 Bernie Sanders wants to tax Americans and give the money to the government. But, hey! Wouldn't he be running the government?
He and his liberal friends?
Why not help the common worker by lowering taxes and letting business owners pay their employees more, the honest way?
I guess that would only work… if the government got out of the way?
We can't have that, huh Bernie?
Do you like seeing all those ads of Bernie calling Trump "the most corrupt president in our nation's history?"
Yet Sanders rides so many private jets, he confuses them!
Who is the corrupt one, again?
SHARE to make sure no one misses Bernie's big jet blunder!
Source: TMZ