Bernie Sanders Scandal Erupts – His 2020 Closet Of Skeletons Swings Open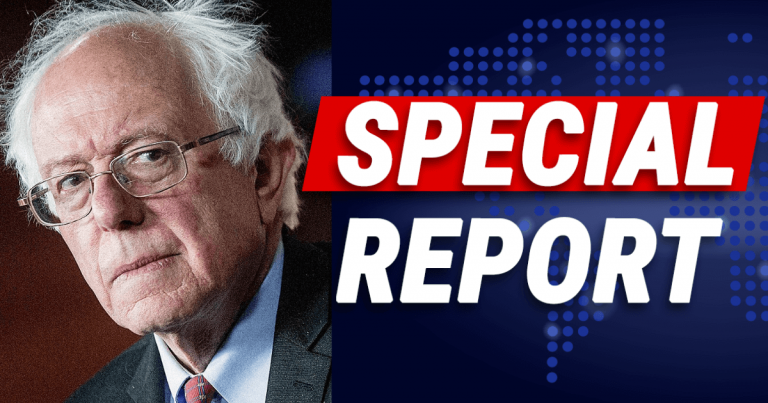 This could be the end for ol' Bernie – he didn't think anyone would find out.
Senator Bernie Sanders, loser to Hillary Clinton in 2016, is in deep trouble.
He's strongly considering another presidential run in 2020 even though he should be enjoying the retired life.
But no, he wants to make America a socialist dream. Unfortunately, his closet of skeletons has opened up – almost literally.
According to a leaked internal letter, Sanders staffers have requested a meeting with the far-left politician, and for good reason.
From Breitbart:
"A group of former staffers who aided Sen. Bernie Sanders' (I-VT) 2016 presidential run is requesting a meeting with the progressive firebrand.

The members of his inner circle want to discuss… 'harassment' they allege transpired inside the candidate's campaign, reads a letter leaked to Politico."
This letter claims there was some highly questionable behavior going on during Sanders' 2016 run.
The staffers didn't provide specifics, but it's obvious that the incidents run the gamut, as over two dozen employees wrote:
"In recent weeks there has been an ongoing conversation on social media, in texts, and in person…

…about the untenable and dangerous dynamic that developed during our campaign."
SHARE if you think Bernie would be a terrible President!
As for Sanders, his people said they "welcome hearing the experiences and views of our former staff," so it looks like they're going to agree to the meeting.
These staffers did add, however, that "this letter is just the start."
It should also be noted that a volunteer during Bernie's 2016 run said Sanders "failed to address the matter when a fellow intern on the campaign conducted unwanted advances."
The question is, why should this meeting be necessary? Furthermore, why involve Sanders directly?
Now that we know Sanders is likely prepping for another presidential run in 2020, this is exactly the sort of thing he doesn't need.
But it really does appear as if Democrat leaders can't get away from such scandals.
Whether Sanders was directly involved or not is almost irrelevant; the bottom line is that there were obvious problems during his campaign run.
And this is just the sort of thing that can take down on a presidential candidate…
SHARE if you would vote for President Trump over Bernie Sanders!
Source: Breitbart