Bernie's Supporter List Goes Public – It Turns Out He Is Funded By America's Wealthiest Zip Codes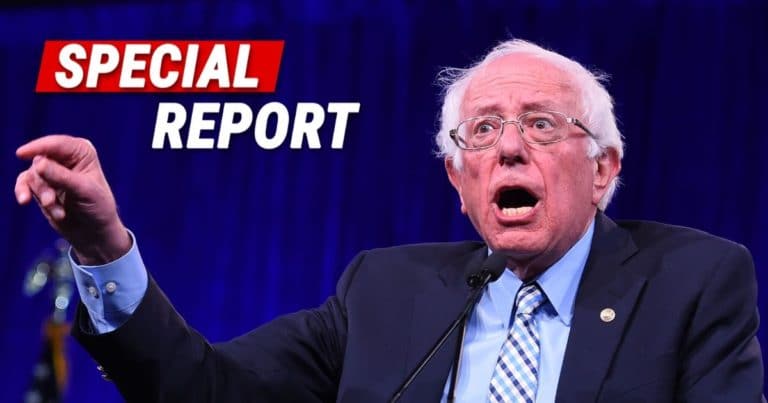 Bernie Sanders is running a grassroots movement. Or, at least that's what he wants Americans to think.
Sanders says he is buoyed by "millions" of faceless, working-class Joes, he says. This socialist wants you to believe that regular Americans are backing him.
But his supporters' list just came out. And it's not looking good for Bernie.
Guess where Bernie's top supporters come from? (It ain't Oklahoma!)
From Front Page Magazine:
Google, Amazon, and Microsoft. Their employees are three of the top 4 Bernie donors. Apple is in fifth place… Google software engineers have sent thousands of dollars, individually, to Bernie…

Geographically, Bernie's top dollar zip code is 94110 in San Francisco. The average household income in this part of the Mission District, specifically the Inner Mission, the Bernal Heights area, is $166,302. The median home value is around $1.5 million and the median rent is almost $5,000 a month.
Uh-oh! Bernie, the anti-corporate socialist, gets most of his campaign dollars from wealthy Silicon Valley.
His top dollar zip code is the wealthy Mission District of San Francisco. The average income is around $166,000.
Hey, working class folks: are you making over $160,000 a year? Yeah, didn't think so.
Bernie's getting cash from the rich of San Francisco. Top employees from Google, Amazon, Microsoft, and Apple are dishing out big bucks.
In fact, top folks from big tech companies have given him thousands.
Hmm… I wonder why? Why would people who work and run massive corporations support a socialist?
Bernie says billionaires "shouldn't exist." He promises to take wealth from the rich and give it to regular people.
So, why are rich people backing him? You'd think they would be the first to reject his radical agenda?
Maybe, just maybe, Sanders isn't the virtuous, Castro-loving socialist he claims to be?
After all, the man has been a career politician for over 30 years. He owns three houses (and boats). And he flies First Class (when he's not using private jets).
Is Sanders peddling this socialist stuff to win votes? If he's elected, will he be just another Democrat who bows to corporate interests?
Who knows, but at least now we know what's really going on behind Bernie's "grassroots" story.
SHARE to expose Bernie and his wealthy donors.
Source: Front Page Magazine