After BET Founder Demands $14T In Reparations – He Turns Around And Opposes Protesters Destroying Statues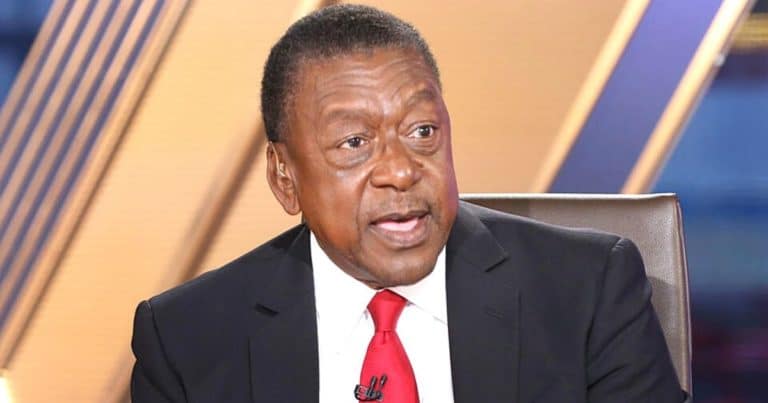 Robert Johnson, founder of BET, shows support for Donald Trump from time to time. But recently he embraced a far-left agenda in the form of reparations paid to African Americans.
He said the government should spend $14 trillion (in tax dollars), handed over to black people.
So, in light of this, some might be surprised to learn what he thinks about the current trend to destroy national monuments:
BET founder Robert Johnson, in an interview Wednesday with Fox News, blasted those who are toppling Confederate and other statues across the nation as "borderline anarchists" — while challenging the notion that black Americans support this…

"You know, black people, in my opinion, black people laugh at white people who do this the same way we laugh at white people who say we got to take off the TV shows."
Why is Johnson's opinion important to what's happening now?
Johnson, a billionaire with a big platform to speak, appears to be asserting that some of the protesters toppling statues are white people, not black. He said black people are "laughing at the white people who do this."
This could be his attempt at protecting the reputations of black Americans out of fear of political repercussions to the destruction.
He does explain that he is worried this symbolic destruction is a distraction from more productive solutions.
It's possible that millions of Americans will vote for Trump out of response to the widespread destruction embraced by Democrats.
Many Trump supporters might agree with Johnson's sentiments about the monuments, but they most certainly reject a $14 trillion bill for reparations.
What is Biden's position? He hasn't said yet, so we'll have to wait and see.
Key Takeaways:
BET founder Robert Johnson said black Americans don't support the destruction of statues.
He said they are "laughing at the white people" who do this, despite black protesters' involvement.
Source: Fox News