Beto O'Rourke's Texas Setup Hits the Spotlight – Even the Media Claims Beto's Interruption Was "Clearly Staged"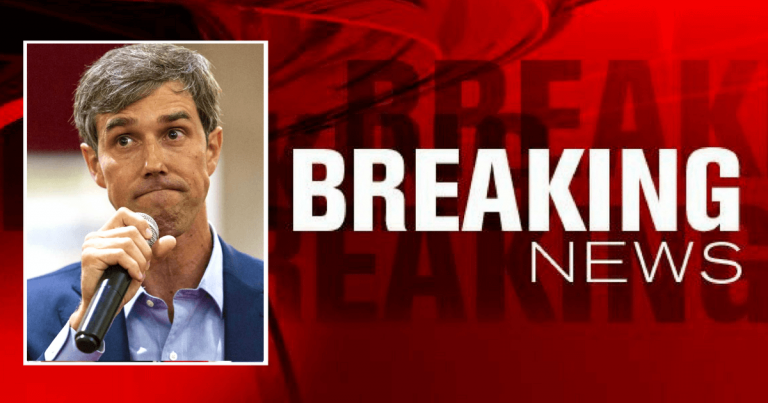 What's Happening:
From nearly the moment news hit about Uvalde, TX, Democrats have politicized it. They couldn't wait for families to grieve before they launched into their radical demands for gun control.
But one Democrat—running for high office this year—went too far. Francis "Beto" O'Rourke interrupted a press conference to slam Gov. Abbott.
From YouTube:
O'Rourke interrupted a meeting discussing the state's response to the shooting. The Democrat shouted "You are doing nothing," during a meeting where Abbott was literally discussing what he and his administration was doing.
It's impossible to separate the fact that O'Rourke is running for governor from this stunt. And even the media is calling out his "staged" antics.
From Fox News:
CBS News suggested Beto O'Rourke likely staged his surprise appearance at Gov. Greg Abbott's press conference on the deadly Texas school shooting Wednesday…

"This seems something very clearly from Beto O'Rourke wanting to confront the governor at this moment."
According to a CBS correspondent, people were holding a seat for O'Rourke before the event started. The Democrat came in 15 or 20 minutes after the event began, ensuring security and those on stage weren't aware of him.
The reporter said it was "clearly staged," meaning this wasn't a sudden outburst of righteous indignation on O'Rourke's part.
It was calculated, perhaps by O'Rourke's campaign, in order to get a sound byte for the election.
How pathetic is that? Gov. Abbott and other state leaders were discussing with the public what steps they were taking, in light of this horrible event.
Lives were lost. Parents are grieving. Citizens are in need of answers. And O'Rourke jumps in, callous and cruel, shouting at the governor with false accusations.
This perhaps is the worst politically-driven reaction we've seen from the left, yet.
We know O'Rourke is a radical leftist who wants to grab guns from Texas residents. He's waffled on his Second Amendment support but claimed he'd take away semi-automatic firearms from all Americans if he could.
Now, he is using a tragedy to score political points.
Key Takeaways:
Francis O'Rourke interrupted a press conference to accuse Gov. Abbott of inaction.
A CBS reporter revealed the outburst was "clearly staged," with people helping the Democrat.
Democrats have been trying to exploit the Uvalde shooting for politics.