After Biden Tries to '1984' the Coming Recession – Even Liberal CNN Takes Democrats to the Woodshed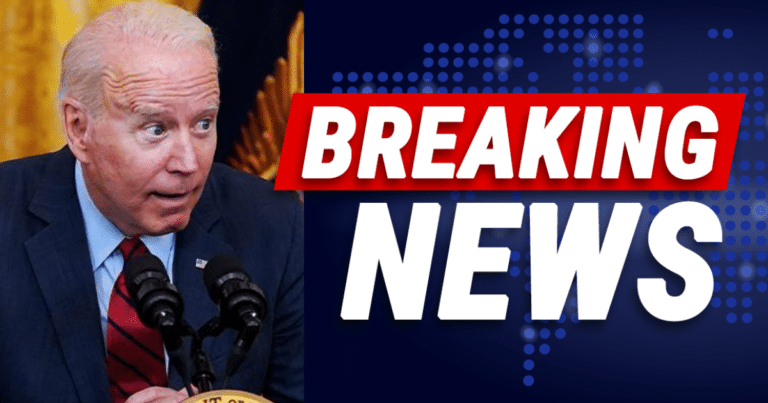 What's Happening:
Nearly every economic adviser in America (who are not working for the White House) predicts we are going to enter a recession. Some say we've already entered it.
These fears are largely due to Biden's inability to address the gas crisis and rising inflation.
But, as usual, Biden is denying reality and claiming there is no recession coming, just like they did in the dystopian book 1984.
From Breitbart:
"We're not going to be in a recession, in my view," Biden said, in response to questions about the upcoming gross domestic product number for the next quarter.
Are you willing to believe this man? Neither is anyone on far-left CNN!
From YouTube:
CNN slammed the President Joe Biden administration for denying the definition of a recession and said, "you can't fake this!," during a segment on CNN's "The Lead" with Jake Tapper on 7/25/2022.
After Joe Biden claimed we are not "going to be in a recession," a panel of CNN commentators blasted him.
The host hit back at the White House's attempts to redefine what "inflation" means saying, "you can't fake this.
Another contributor rebuked Biden for trying to dance around the issue when the facts are hard to ignore.
Even liberal CNN admitted that Biden refuses to acknowledge this problem over politics. It seems like even Democrats in the media are getting tired of how Biden ignores real problems.
From the very start of this administration, Biden and his staff have denied or outright neglected serious crises.
Only for those crises to get worse. Biden then blamed others or scrambled to "address" these problems.
Of course, nothing was ever done to really help.
For a long time, the media has covered old Joe. But it seems like, with elections just around the corner, even the liberal establishment is turning on Biden.
Key Takeaways:
Joe Biden claimed a recession was not coming, despite expert predictions.
A panel on CNN blasted Biden's claims, saying it was purely political.
Even liberal media outlets are calling out Biden's unwillingness to address the problem.