Joe Biden Is In Deep 2020 Trouble – His 'One-Term' Closet Swings Wide Open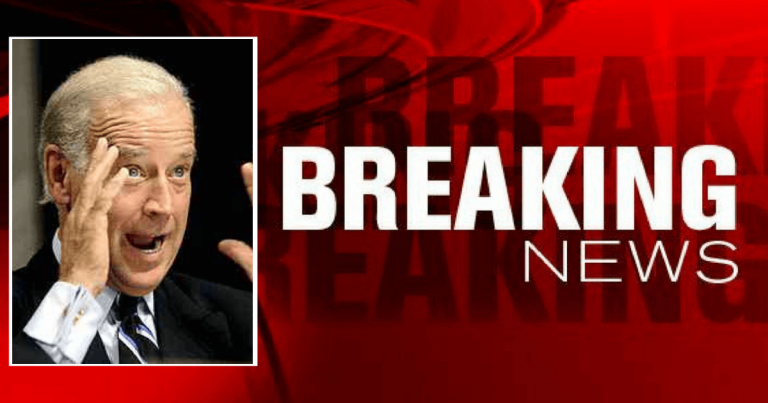 They weren't supposed to say it out loud – now Joe's triggered!
Can you believe it? Joe Biden is still the Democratic frontrunner.
Even after all his gaffes, his son's numerous scandals (baby mama, much?), and his own shady Ukraine deals, he's the man to beat.
It just goes to show you how weak the rest of the field is. You can't find a winner among them. The closest contenders are far-left socialists who would cripple our economy.
It's not a huge surprise to see moderate Democrats—and ones that just want to win—flocking to Biden as their only hope.
But they might lose faith in the former vice president when they learn about his plans.
From Washington Examiner:
Joe Biden is indicating to aides and advisers that he won't seek a second term should he win the 2020 Democratic presidential primary and the White House next year…

Yet, while the 77-year-old former vice president, who could be the oldest president in history when taking office, is quietly signaling his intentions to his inner circle, he has stopped short of making the promise to be a one-term commander in chief in public.
Huh. According to some insiders, Joe Biden is suggesting he won't run for a second term—if he wins the election.
Uh, what? He does know that voters like a man that can keep his promises, right?
Just look at how hard it is to get things done in four years. Eight years is really just the minimum for a president to get done everything he plans.
But Biden is privately saying he could run out of steam by 2024? Why is that?
Is it because he'll be in his early 80s by then? Or is there something else he's not telling us (like a secret illness)?
Or perhaps he's not really in this for the long haul. When Trump entered politics, he did it because he wanted to save America.
He was determined to see this through, no matter how long it took. And he's running for re-election to Keep America Great.
UPDATE: The Biden campaign has come out denying what his aide said. Because of course he would.
That doesn't change the fact that Biden hasn't promised he will run again – so why is he running in the first place?
SHARE if you think Biden won't get one term as president, let alone two!
Source: Washington Examiner