Hours After Joe Biden Announces 2020 Run, Obama Sends It Crashing Down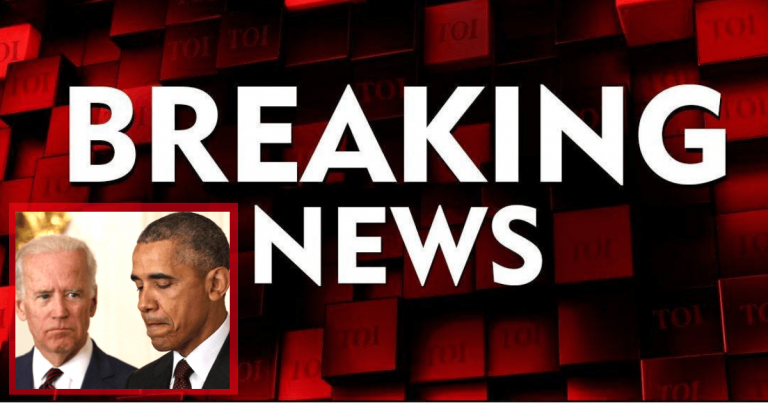 Biden didn't think Obama would dare – ouch.
In news that surprised nobody, Joe Biden announced he's running for president. And it's not going well.
I wonder why he thinks he has a chance against Donald Trump? Perhaps the last two times he tried and failed gives him confidence?
Maybe he thinks the media will give him a boost. You know, the way they helped Hillary Clinton.
And of course, he worked alongside former President Obama, who still holds a lot of sway with the party.
So when heard what Obama had to say, it must have ruined his day.
From Breitbart:
Former President Barack Obama on Thursday offered praise for his former Vice President Joe Biden following the launch of his 2020 presidential campaign — but noticeably stopped short of endorsing him as a candidate.
Ouch! Talk about painful.
Work with a guy for 8 years, and he won't endorse you? 
Maybe it's because Obama really doesn't like Joe. Or maybe he's waiting to see who actually gets the nomination before saying anything definitive.
Or, more likely, Obama knows Americans aren't interested in what he has to say anymore.
He endorsed Hillary Clinton, after all, and she was humiliated by Trump. Even Obama once admitted that many people who voted for him in 2008 and 2012 voted for Trump.
Seems like many Americans have realized that Obama was all talk, accomplishing nothing good after eight years.
Why would we listen to him now, anyways?
But you know Joe was hoping for a little bit of that Obama gold dust, if there's any left. Without Obama's official backing, he has to fight off over 18 candidates foaming at the mouth for the top spot.
When the word got out that Obama snubbed him, Biden said he asked Obama not to endorse him.
Why? Because he wants to earn this on his own.
Riiight. I don't believe him for a second, and neither should you.
SHARE if you think Biden doesn't have a chance against Trump.
Source: Breitbart