Biden Forced Into 2024 No-Win Situation – Joe Admits He's Running, But He Has Bad Polls And Possible Lame Duck Presidency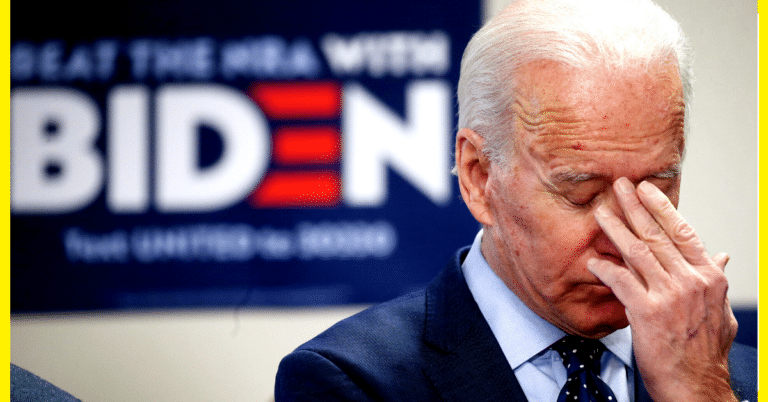 What's Happening:
To the shock of most Americans, Joe Biden revealed he still plans on running for reelection in 2024. Really Joe? Did you forget how old you are? Do you not realize what is happening in America? Has he heard what people are chanting at ball games these days?
Because if he did, he might want to rethink this reelection thing.
Polls don't lie about his chances. Biden faces an "uphill battle."
From Newsmax:
President Joe Biden will have a difficult time getting reelected, based on numerous polls that show him trailing behind former President Donald Trump in a 2024 rematch…

A Redfield & Wilton Strategies poll published on Thursday found that just 39% of Americans would vote for Biden in 2024, and 44% said they'd vote for Trump.
And even Biden admits he'll be facing a "lame duck" presidency pretty soon.
From Fox News:
Biden is likely continuing to claim he is running for reelection – at which point he will be 82 years old – because if he were to avoid the question, he risks being seen as a lame duck president less than a year into his term…

Co-host Jeanine Pirro said Biden's reported reassurance comes amid "open panic" among Democrats that his even-less-popular deputy, Vice President Kamala Harris, would become the party's standard bearer if Biden decided not to run.
Joe Biden announced he will be running for reelection in 2024, despite his advanced age and sagging polls. Not only are his approval ratings down across all outlets, but even liberal polls reveal most Americans would pick Trump over Biden in a rematch.
But some speculate that Biden has been forced to claim he's running, to avoid speculation that he is already a failed president facing a lame-duck administration after 2022. We know that Democrats are unlikely to win big in next year's midterms. In fact, they might not be able to hold onto enough seats in Congress for a majority.
If the red wave takes over D.C., Biden will have no power to get anything done through legislation. He will be a lame duck with no accomplishments to his name. So, to stave off rumors and worry, he is pushing the idea that he'll run again.
But 2024 is a long way away. Plenty can happen between now and then. And if Democrats do crash and burn in the 2022 midterms, Biden will have less reason to stick his neck out again on another costly (and exhausting) election.
We'll see what happens in the coming months.
Key Takeaways:
Joe Biden vowed he'd run again in 2024.
Biden is suffering from bad approval numbers and election polls.
Some speculate he will be a lame duck after the 2022 midterms.