Joe Biden Hammered by 2024 Report – Many Democrats in His Own Party Think the President Isn't Going to Run, According to Reporter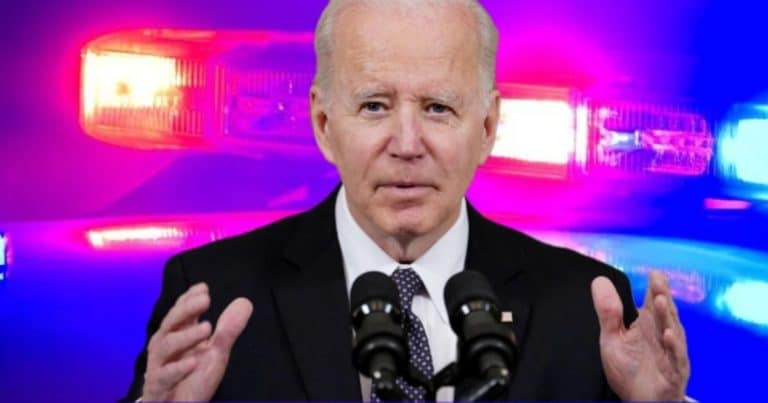 What's Happening:
On several occasions, Joe Biden has vowed he'll run for re-election in 2024. That's pretty optimistic of the man, given his tanking approval numbers.
But perhaps he's only saying that to bolster support for Democrats this November. Because some people within his own party are doubting him.
And a reporter is now claiming Joe is actually out for 2024.
From Fox News:
New York Times reporter Jonathan Martin seemed highly skeptical President Biden will run for reelection in 2024 despite multiple assurances that he will seek a second term…

"A lot of Democrats don't believe that. They're convinced he's not gonna run…

"Based on the fact that he'll be 82 years old in 2024 and that they're just skeptical that he's gonna serve a full second term or if he wants her a full second term, which raises the question of, 'Well, if not Biden, who?' And that's what shapes the Kamala Harris news here."
Jonathan Martin, a New York Times reporter, is throwing water on the left's hope that Joe Biden will run in 2024. After speaking with Democrats for a book, he believes Joe's plans won't materialize.
He pointed out Biden's advanced age by 2024 and how Democrats are skeptical he even wants a second term.
Considering we all see signs of Biden's rapid mental health decline today, what shape will he be in by 2024?
The big reason Democrats are propping up old Joe is because they don't have any viable alternatives. (How sad is it that a geezer like Joe is considered "viable" by them?)
There are no stars in the party that can excite or unite voters. Nothing close to GOP's Donald Trump, who is most likely going to run again.
The likely replacement for Sleepy Joe is Kamala Harris, a woman that is grossly unqualified.
Even Martin pointed out that she lacks relationships in D.C. She has no foreign policy experience. And let's not forget how her office is described as "toxic" and she as a "bully."
Not the kind of person voters will rush to the polls to elect.
We can't say if Martin's predictions are true. Democrats won't admit it in public.
I guess we'll find out soon enough.
Key Takeaways:
NYT reporter claims Joe Biden will not run in 2024.
Martin claims Democrats doubt Biden will be healthy enough to run.
The party lacks a clear replacement, Harris being a weak candidate.
Source: Fox News