After New Biden Accuser Comes Forward – Her Aunt Claims She's An Eye-Witness To Joe's Indecent Behavior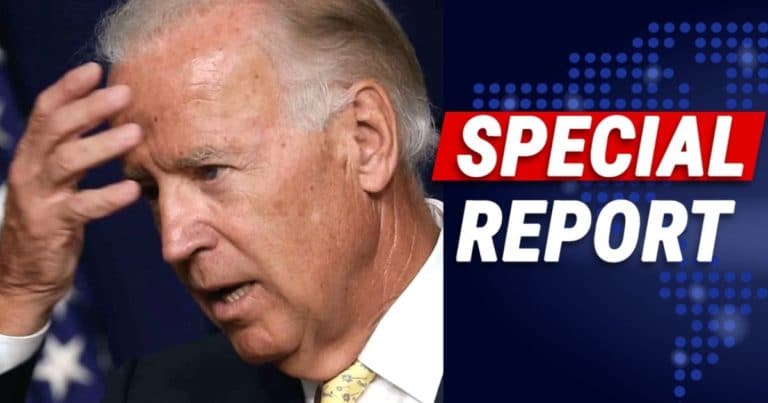 Another day, another problem for presidential candidate Joe Biden.
The presumptive Democrat nominee recently denied the harassment claim made by Tara Reade.
…but now it looks like he'll have to address another accuser.
Her name is Eva Murry, and she says Biden made a very inappropriate comment to her back in 2008 when she was only 14.
Murry claims Biden made a comment about her breasts being large for her age at a May 2008 political event.
Now, recent documents obtained by Fox News say Biden wasn't even at that event…but wait, there's more to the story:
Murry's aunt, former Republican Senate candidate Christine O'Donnell, told The Daily Caller that she's an eye-witness!
I was right there when he said it. It made me sick.
O'Donnell says Murry simply got the dates mixed up. But the bottom line is, it happened.
She added:
I am not saying she did get them mixed up, but worse case scenario, would it matter?

Does it suddenly make it okay to creep on a teenager if it was 2009 rather than 2008?
No, it's NOT okay.
The facts of the case need to be established, of course, but we've got an eye witness here. And she shouldn't be ignored.
Furthermore, with so many potential examples of Biden's inappropriate behavior, we need to pay attention.
After all, what's that old saying? "Where there's smoke, there's fire"…?
We'll have to see how this all plays out, but there's no doubt that Biden should be sweating right about now.
How many accusers are going to come forward before voting begins in November?
Do you believe one or all of Biden's accusers? SHARE if you do!
Source: The Daily Caller