Biden Finally Admits How He Broke His Foot – Joe Claims, After A Shower, He Pulled His Dog's Tail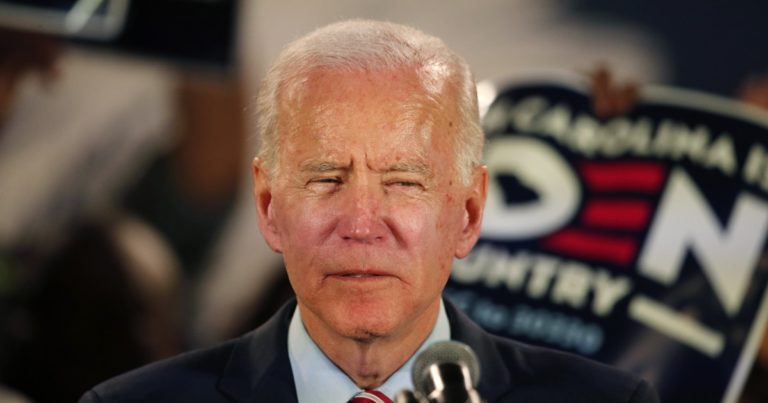 What's Happening:
The world was stunned when Joe Biden broke his foot playing with his dog. Well, not really. But we all were surprised to learn how brittle his bones are.
Few people would get hurt playing with a dog. What do you do that would fracture bones in your foot?
Plenty suggested that this was yet another example of how old and feeble the man is. Certainly not someone fit for running the country.
Now, we are learning a few details about how it happened. And it is even weirder than we thought.
From NY Post:
Joe Biden on Thursday revealed that he broke his foot tripping on a rug after a shower as he chased one of his dogs and grabbed its tail…

"And I'm walking through this little alleyway to get to the bedroom. And I grabbed the ball like this and he ran. And I'm joking, running after him and grab his tail. And what happened was that he slid on a throw rug. And I tripped on the rug he slid on. That's what happened. Oh man, not a very exciting story."
Apparently, the man was getting out of the shower and decided to play with his dog. As he was chasing his dog through the house (still in a towel, perhaps), he pulls the dog's tail and falls.
Uh… everyone knows you don't pull a dog's tail. That's rule number one in owning a dog. Dogs don't like their tails getting pulled. That's just weird in and of itself.
But why is this guy chasing a dog right after the shower? Towel off. Come on, man! Is this the true story? Because if it is, it only lowers our confidence in this man's mental state.
Ben Shapiro might have had the best response. From Twitter:
As a non-dog owner, is it a usual occurrence to chase after your dog fresh from the shower in an attempt to grab its tail? Or is Joe Biden basically my four-year-old after a bath chasing a doggie?
Ben raises a few reasonable questions. Unfortunately, we don't have an answer for him. You'd think the "President-elect" would be acting a little more responsibly.
Or does this prove he isn't really taking this whole thing seriously? Maybe his entire presidential push was a sham from the start?
Key Takeaways:
Joe Biden gave the full story of how he broke his foot.
He chased his dog right after he got out of the shower, slipping on the rug.
Ben Shapiro mocked the man, calling him a 4-year-old.