Joe Biden Could Be In Big Trouble – His Homegrown State Just Showed A Lack A Enthusiasm In PA Primary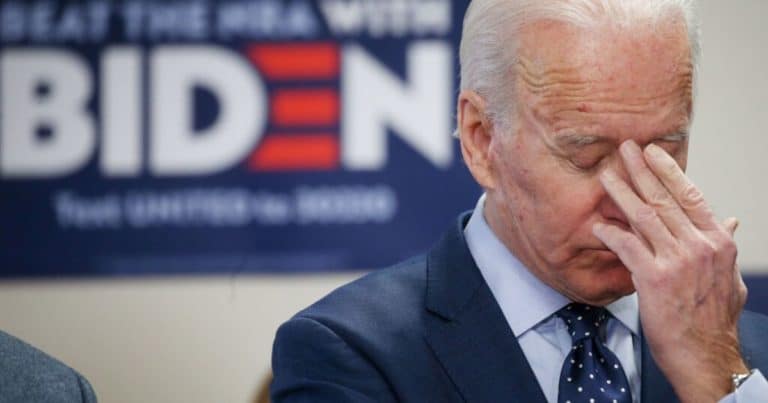 What's Happening:
Primaries across the country continue to go on, despite the disruption brought on by the lockdowns. Voters are turning up to cast their ballots, but the numbers don't look great for Biden. Although polls have him beating Trump, his performance in his adopted home state of Pennsylvania is troubling.
Looks like "Scranton Joe" has a real enthusiasm problem:
With almost 98 percent of districts counted, Republicans have cast more than 861,000 ballots for Donald Trump, with 734,000 Democrats voting for Joe Biden. And while it's still unclear how many people voted in person versus mail-in ballot, some counties are reporting that Trump drew plenty of supporters out of their homes.
Why It's Important:
President Trump ran virtually unopposed and clinched the nomination months ago. Yet he was able to bring out 127,000 more voters in PA than Joe Biden. According to reports, there are more registered Democrats in PA than Republicans, but only 734,000 came out to support Joe.
This should be troubling news for Joe Biden in Pennsylvania, the state he was born. Voter turnout was the same as in 2016, which was a highwater mark. Yet Biden could not muster enough enthusiasm to best Trump's turnout—in a traditionally Democrat state.
This flies in the face with recent polls that suggest Biden will have an easy victory over Trump in November. Many analysts have discussed Biden's "enthusiasm deficit." Recently, Biden has struggled to maintain momentum during the lockdowns.
Even before the COVID-19 scare, he was limiting his speeches to just seven minutes. It appears he cannot win over young voters to his cause.
Once he officially nominated, the real race to November begins. Will he be able to inspire enough voters to remove Trump from office?
Key Takeaways:
President Trump secured over 100,000 more primary votes in PA than Joe Biden.
PA is considered Joe's "adopted" home state, yet could not best Trump in numbers.
With primary turnout at a record high, some consider this an omen of what's to come.
Source: New York Post