After Biden Tries to Ban Another Appliance – Republicans Make a Genius Move Against Joe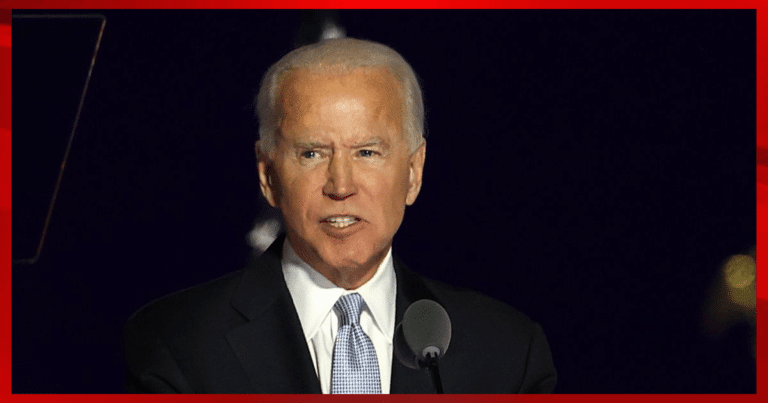 What's Happening:
Months ago, Biden's Department of Energy let slip their plans to control what you can or can't have in your own kitchen. The DOE was being advised by a radical "environmental" group that told them to ban, of all things, gas stoves.
After massive backlash from the public, the agency quickly claimed it had no plans to ban gas stoves. But guess what they just decided? And now, Republican leaders are prepared to make Joe's life a living hell.
From The Post Millennial:
The Biden administration is set to finalize regulations on gas stove ownership as means of combatting climate change, which they claim will reportedly reduce greenhouse gas emissions…

Republican representative Ashley Hinson announced that the House GOP will move to block the "absurd effort" from the DOE.

"The Biden Administration wants to ban your gas stove – they're obsessed with controlling every aspect of your life. This week, @HouseGOP will vote to block this absurd effort," Hinson said.
After promising they had no plans on banning gas stoves, Biden's Department of Energy rolled out insane new emissions rules that would ban nearly 60% of the stoves on the market. The rules would require stove makers to design new stoves that would convert 95% of gas into heat by 2029.
The standard is so high, nearly all the stoves in existence now would be banned. And most Americans who use gas stoves would have to buy expensive equipment to upgrade their current stoves, or buy new ones.
Republicans in the House of Representatives vowed to block Biden's attempt at hijacking the free market. From the very start of his administration, Biden has made it clear that he was not a friend to American consumers or businesses.
He is a socialist, through and through. And, like all socialists, he intends to abuse his position to regulate companies into oblivion. There appears to be no data showing that this gas stove ban would have any improvement on the environment.
We learned that the group coercing the DOE to push this new rule is a radical, left-wing organization. Why should 330 million Americans be controlled by a small group of leftists, who appear to have no idea what they are talking about?
Biden will surely try to circumvent Congress to get this rule passed. House leaders will have to work hard to shut down this scheme.
Key Takeaways:
Biden flip-flopped on gas stoves and is pushing an extreme ban.
The new rule would ban nearly 60% of all gas stoves on the market.
This comes after the DOE vowed they were not planning a gas stove ban.
Source: The Post Millennial